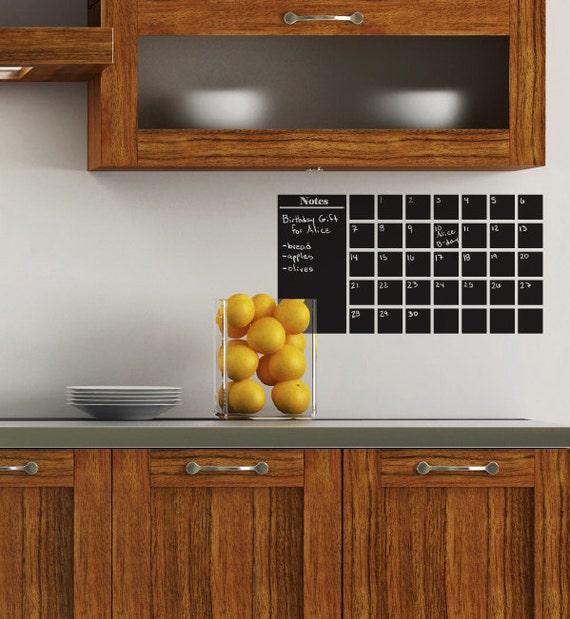 Photo Credit: Chalkboard Decal in Calendar Style – WilsonGraphics on Etsy can be removed if need be, this $23 but save more with discount below!
Chalkboard Decals are Hip and Trendy : So Why Should They Be Permanent?
Paul David Wilson of Wilson Graphics is the largest decal seller on Etsy.  His shop has a large selection of chalkboard decals  These are one of the hottest trends in interior design right now are (fake) chalkboards.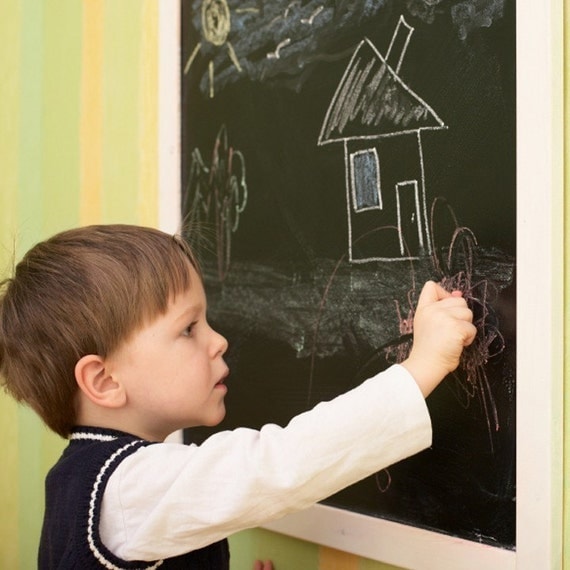 Photo Credit:  24×36 Chalkboard Decals at Wilson Graphics were $32 before special discount below!
While some designers are using chalkboard paints to make these interactive creative spaces (which are permanent) some have discovered the secret.. says Wilson Graphics, "Make them removable."  Chalkboard decals are faster, cleaner and can be removed when you're ready for a change.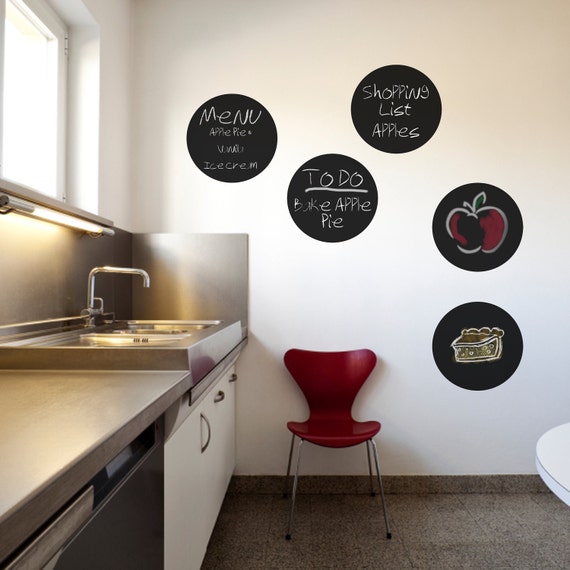 Photo Credit: Wilson Graphics, Five round chalkboard decals for your kitchen or home $42 but wait, save more with discount below
Find them here in at Wilson Graphics  Not only that but right now they're offering a special to Design-Swag readers. Use coupon code "20OFFCHALK" to save 20% off your entire chalkboard decal order.