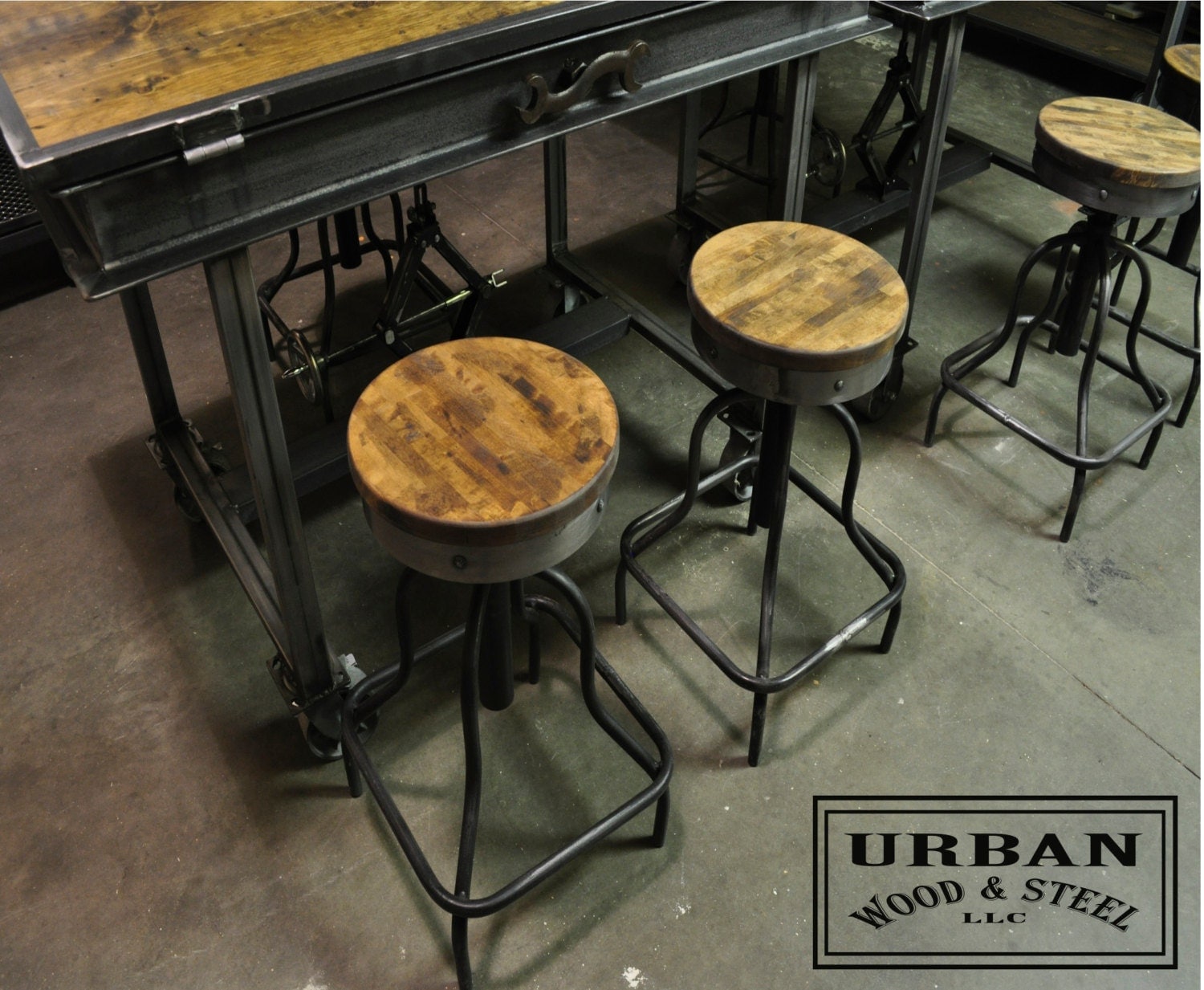 Mike from New Haven Connecticut runs the Etsy shop UrbanWoodandSteel and offers these super chic industrial drafting stools, which have been refurbished with butcher block tops. These would look great in any artist studio, or industrial kitchen type setting. You can nab one for only $250 which is a bargain.  The store is loaded with reclaimed furniture, and if you don't feel like paying the shipping, why not visit some of the shops that carry his items?  The Urban Wood and Steel shop is full of other great industrial objects to love and cherish!
Locations of Merchandise and / or Furniture:
New Haven Meatball House
1180 CHapel St.
New Haven, CT.
Statement
Interstate 95 Service Plaza
in Milford, Ct. between exit 40 & 41
Stanziato's Wood Fired Pizza
35 Lake Ave Ext.
Danbury Ct.
Terrapin Crossroads
100 Yacht Club Dr.
San Rafael CA.
Prime 16
172 Temple St,
New Haven, CT
Tom"s Shoes
5404 Jandy Place
Los Angeles, CA
Chicago Diner
2333 N Milwaukee Ave.
Chicago, Il.