Youngstown Kitchens (the retro style comprised of steel cabinetry)  was huge in the 40's and 50's. Enter 1952, during the peak of the Mullins Manufacturing Company's sales, door to door salesman and would-be-kitchen designers were taking their suitcase of goodies to every housewife. Unknowing husbands would find themselves arriving home from work and being baited into upgrading the kitchen.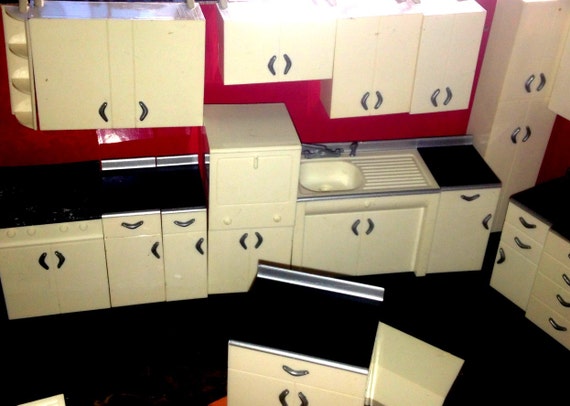 It appears now anyone  can play designer with a vintage Youngstown Kitchen salesman sample kit like the one shown above. The tiny plastic miniatures, no larger than small dollhouse furniture end up becoming one's passion for creating the dream kitchen. The set recently sold on Etsy at RetroChalet for $395.00. Check your dollhouses, this stuff is worth money.
read more about it, here on Melmac Central: Youngstown Kitchen.