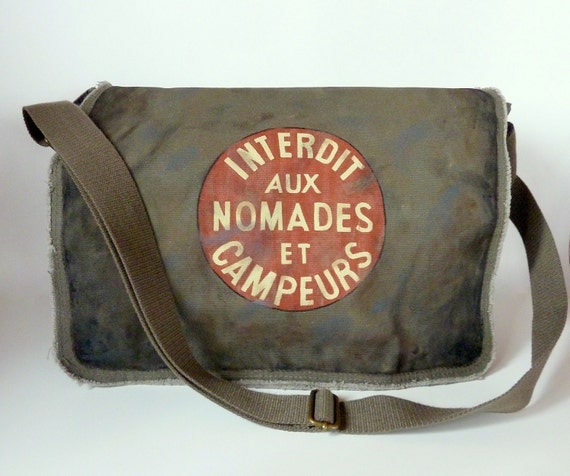 Military Hand Painted Canvas Messenger Bag Says Bad Ass Meets Good Design, CLPStudio on Etsy

Military Canvas Messenger Bags , wow!  We're in love with the fact that Cindy, a designer on Etsy,  has acquired a slew of vintage military style bags.  You will see some from the USA, maybe some Swiss, French, or Czechoslovakian.  She hand paints (that's right no screen printing here) snazzy designs on each from her studio in Lake Ozark, Missouri.  It's getting harder to find such great weathered vintage bags whose straps are usable and condition is worthy. Among her finds are canvas messenger bags which we love.  You can find just about any design in her shop, from chic to vintage, to shabby, but  you can also custom order and get her to hand paint anything you want on your favorite style of bag.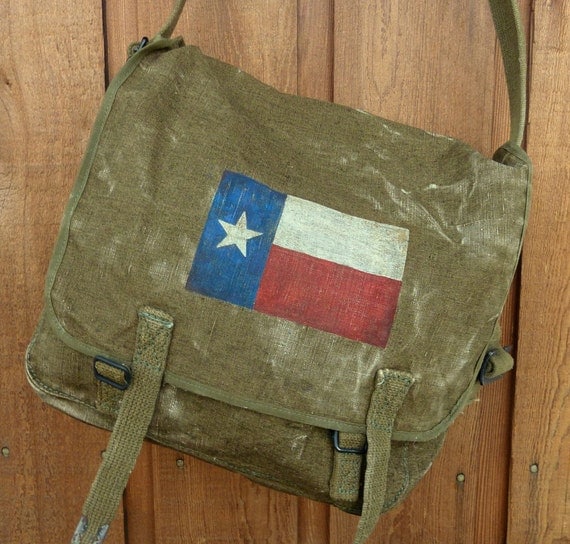 Cindy's "Don't Mess With Texas" is $69 and so design worthy
Rest assured that no one, and we repeat, "NO ONE" will have the same bag as you due to the fact each one is unique.  We think these bags are high class chick fashionista and have a hint of military bad ass and we are green with envy!  (Oh yeah, it's true, we just said the word bad ass, three times in this post.   Supporting local artisans like Cindy is the right thing to do, since she is proudly painting them here in the USA.  The bags are vintage and prove to be an eco friendly addition to your purse, handbag or tote collection due to the fact they are not NEW and therefore, being recycled.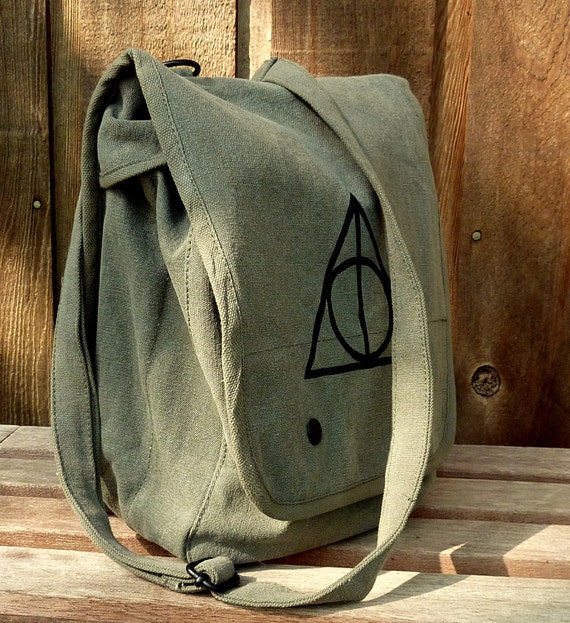 This one can fit your IPad or small tablet. It's $53 at CLPStudio on Etsy.
Funny, a teacher once said you can remember spelling Missouri with the phrase "We Miss Our Ink".  There's no lack of paint or ink on these bad boys.  We can't say enough.  See them here at CLPStudio on Etsy.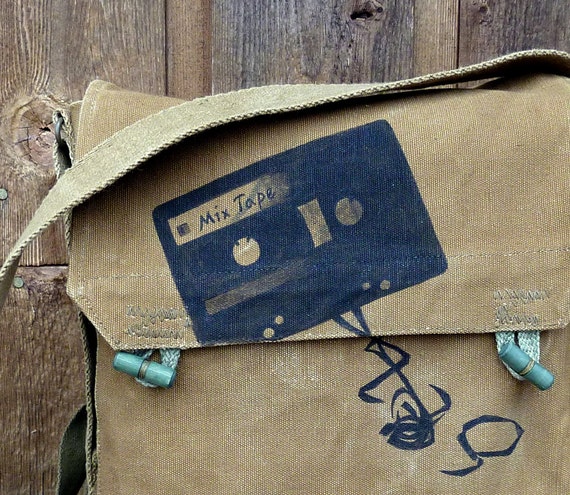 This is called "Mix Tape" by CLP STUDIO on Etsy
We  should tell you were were NOT  paid for this post. We just love the bags!