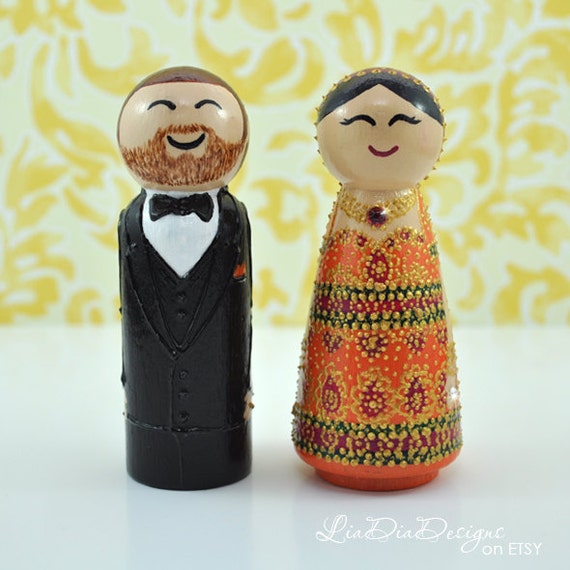 Wedding Toppers, Custom for your Cake, Found at Lia Dia Designs on Etsy
It's time to ditch the old plastic cliche' wedding cake toppers and think outside the box. You can now add cutting edge custom design to your wedding cake. Out with the old and in with the new, we say, with these personalized adorable creations from Etsy at Lia Dia Designs.  A bride-groom will run you  $120.00 and sending a photo is best.  Lia Dia will customize the lucky couple to look just like the soon to be Mr. and Mrs.!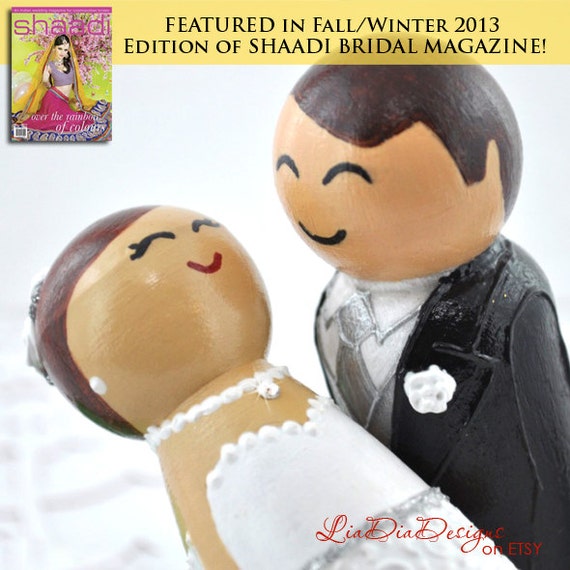 Cute doesn't say enough about these bride and groom dolls from Etsy!
If you are wondering who the mastermind is behind these tres' cute creations, it's Nadia from Milton, Ontario, Canada.  When we asked about her passion for creating, here's what she had to say.   "I'm a graphic designer by profession and a mom of three little ones. My love of arts and crafts were discovered at very young age, so every spare moment was filled with drawing, painting, typography, cake decorating, event planning, and anything else that allowed me to create beautiful things."
Beautiful they are.  The small Kokeshi style dolls have a unique look to them, they stand 3.5″ tall, are made of solid wood and are artistically handpainted with embellishments..  She says, "My store line is also always expanding to include other items that celebrate some of the greatest moments in our lives; love, weddings and babies! It's incredibly relaxing to create items that come from the heart, and not primarily for a client's marketing purposes. I'm enjoying every minute :)"
So are we.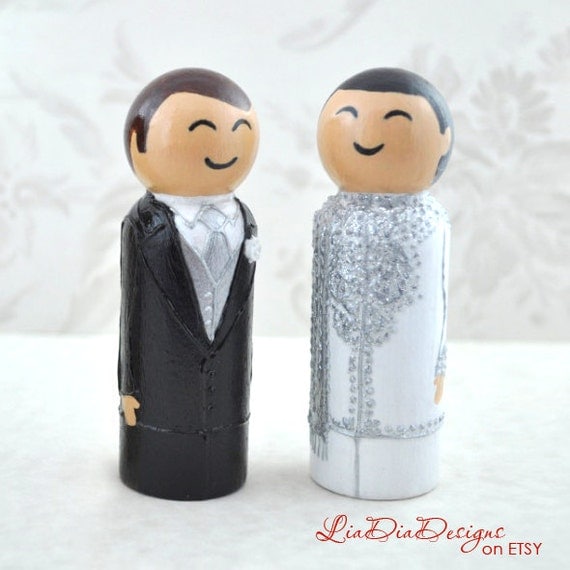 A Must Have new wedding trend, found on Etsy!
Connect with:
Like Lia Dia Designs on Facebook!