Dress up your summer outfit in style with Little Gems by Luisa. Here's some of our top picks to make even the most boring outfit stand out!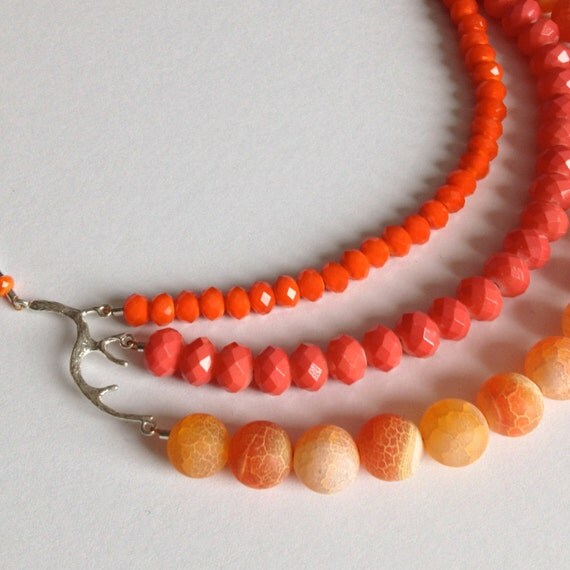 First u we have the Coral and Orange Agate Necklace, whose bead varation and styles make for a fashionable statement necklace.  A multi stranded coral and orange necklace with crystals and orange agate perfect for formal or casual ! Approximately 18 inches long.  $33.06 USD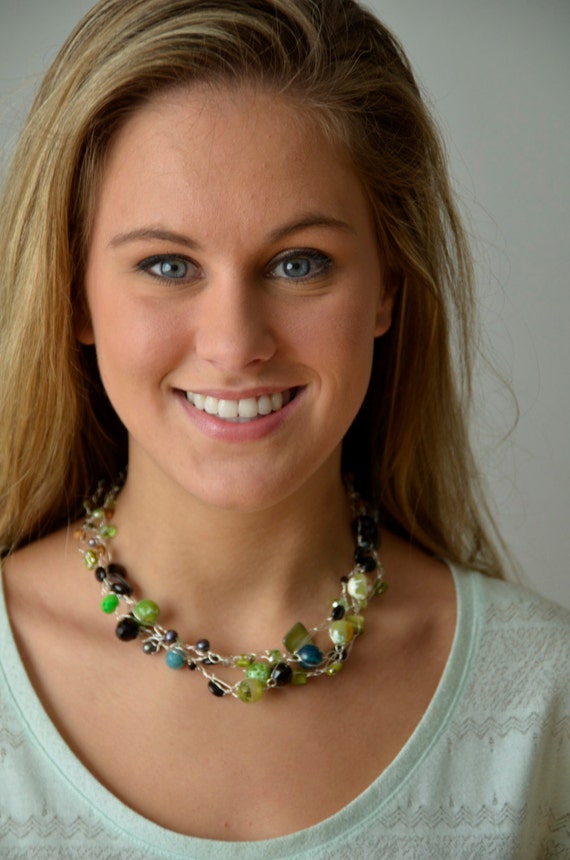 Next up we have his crochet necklace which Luisa made with shell, agate, pearls, moss agate, onyx, crystals, and glass beads.   At approximately 21 inches long it is perfect to dress up a boring tee!  This one sells for $37.78 USD.
This Etsy shop is out of Canada, and sells everything from earrings to necklaces, but we love these for summertime outfits!