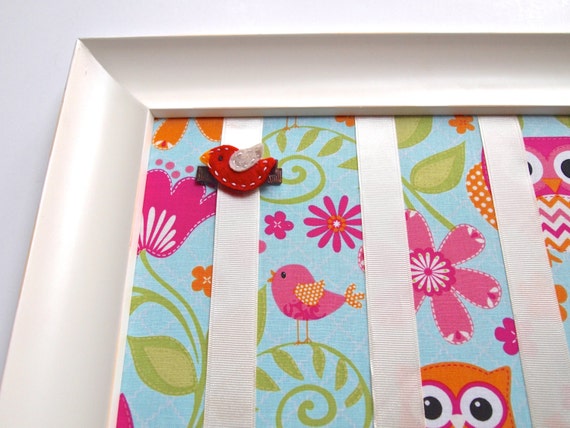 Two Sparrows Studio on Etsy, $25 for this cute hair clip holder!
Look what we found, this fashionista must have is this super swaggy hair clip organizer, handmade by Two Sparrows Studio on Etsy. Several makes and models are available for around $25 each.  Not only are they lovely for organizing your accessories, but they stand up picture frame style holding your bows and hair clips.  We simply love the designs and you will too.  What a great gift idea!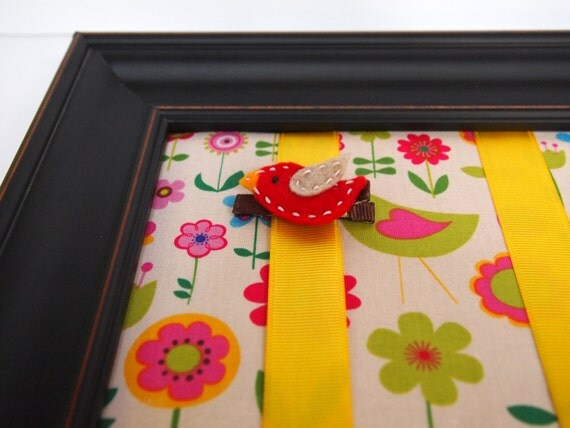 Two Sparrows Studio on Etsy offers these in many colors and designs. 
Two Sparrows Studio is on Etsy and offers other adornments as well such as hair clips, bows and accessories.  The shop is run by Nora, from Roswell, Georgia who loves creating with lace, ribbon and paper.  You can stop by her shop here, or like her Facebook.