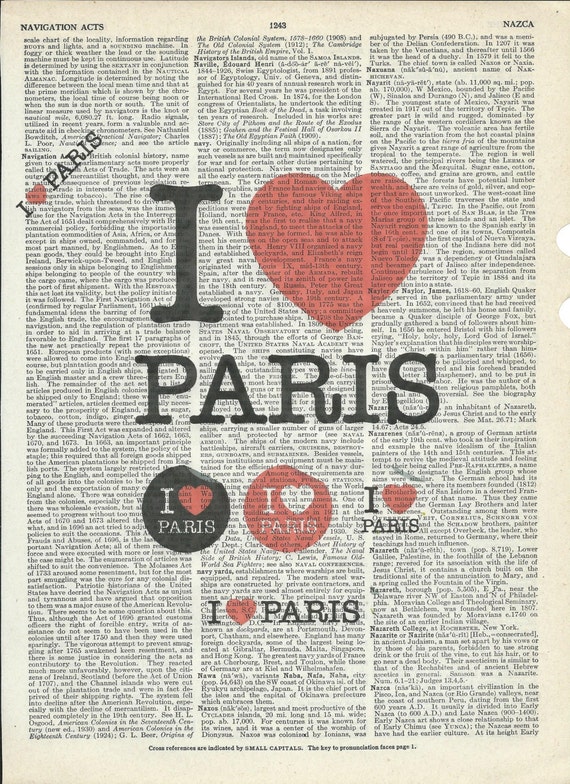 I love Paris Print on Old Book Page  is only $12 found here
BOOK at THIS!
Today we find inspiring wall art made from old books at SherriDPrint.  Decorate your interiors with something unique. These prints are done on backgrounds of book pages.  Keeping it real and handmade no two are alike as no two book pages are alike!  They come from REALLY old books, like encyclopedias and antique books that would normally be collecting dust somewhere. Instead, they are nw super swaggy design for your walls!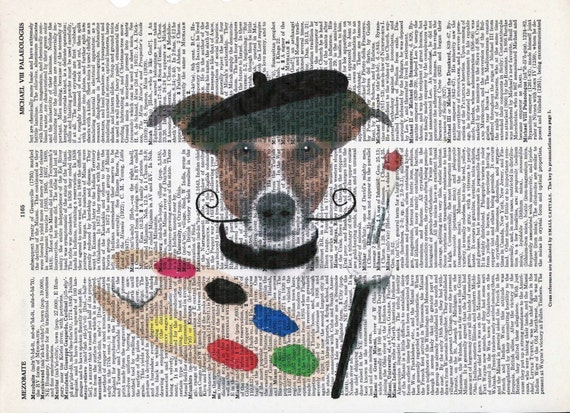 Staff Favorite:  Artist Dog Print, adorable. $12 .
The shop is run on Etsy, by Shahin Damghani in California. Prints include quotes, funny animals and various art forms. Each print is custom made and has a one to two week delivery frame, which is how you know you are getting something handmade.   They are affordable, much more so in comparison of some shops we've seen . We found out that Shahin's passion is art, but the shop has a unique story and decided to share it.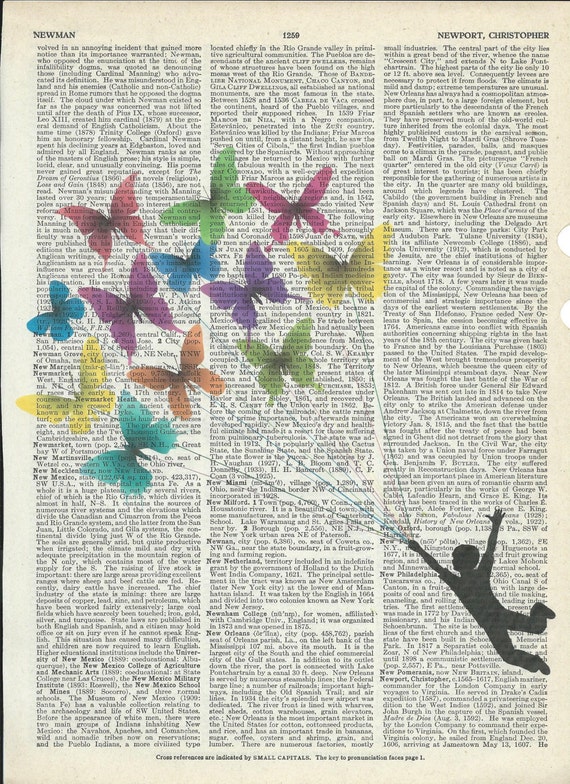 Super Artsy Print with Boy and Balloons $12
Design-Swag: What prompted you to open up a shop on Etsy? What are your favorite items (aside from these book prints?)
Shahin : Art is my passion. I simply love books–old books to be exact.  My other favorite items are  Jewelry.
Design-Swag:  What is the story behind your shop? 
Shahin:  I think the great story of my shop is its purpose : helping a friend. In 2012 I started to sell vintage prints to help a long time friend as her husband was battling cancer. Some proceeds went to help her. 
Design-Swag:   how wonderful! Which prints are your favorite? 
Shahin: I love all my prints but I will be very happy when others also like them.
With that said, please go check them out:
SherriDPrint on Etsy