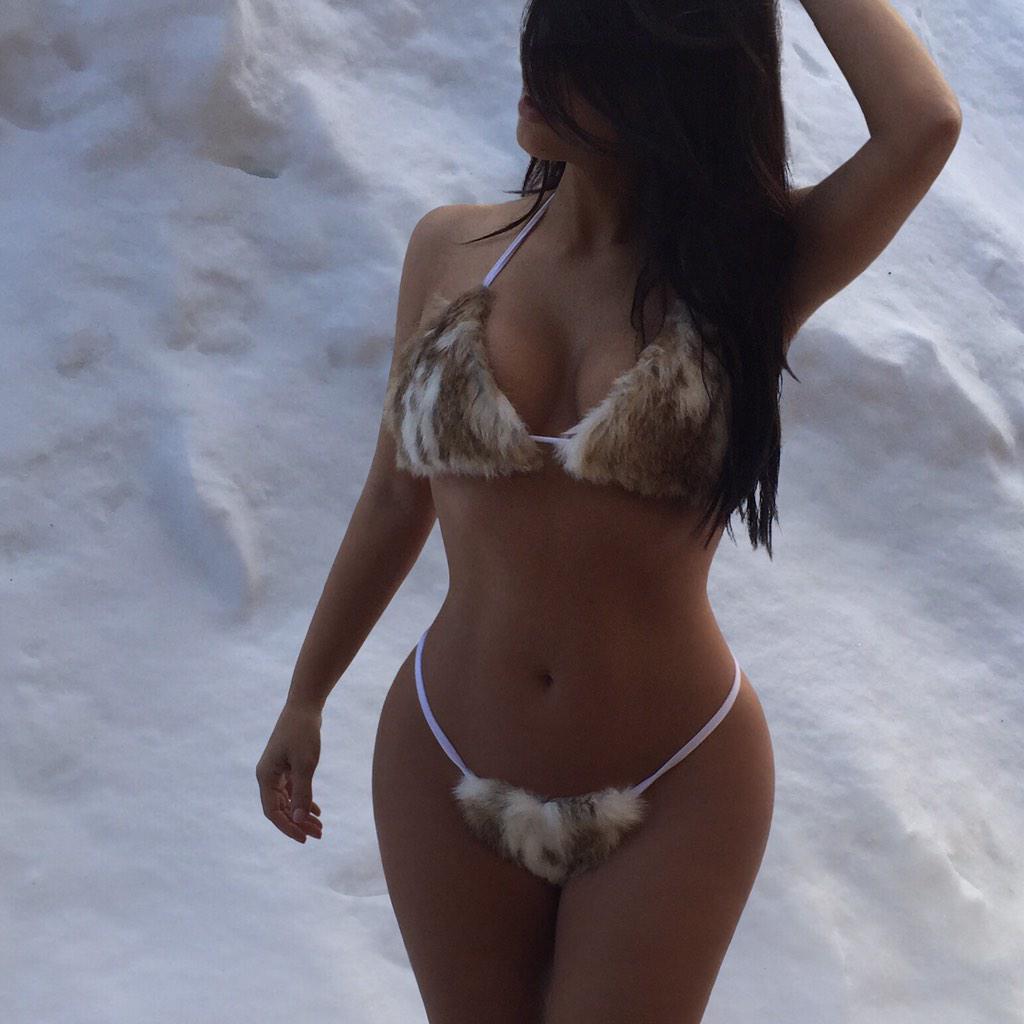 We're not fur sure what happened today, but we had to write this post three times, the first two got eaten like a wild boar by WordPress. Anyhoo, today's topic is fur, when it is used in fashion. The pic above of course is not new to your eyes, Kim Kardashian West posted a ton of furkini pictures on twitter and the web went wild.  Attributed to Kanye (who took the pictures) , not one reference was made to the cavemen who actually created this design some two million years ago.  Yes, back then, animals were used in whole for food and clothing.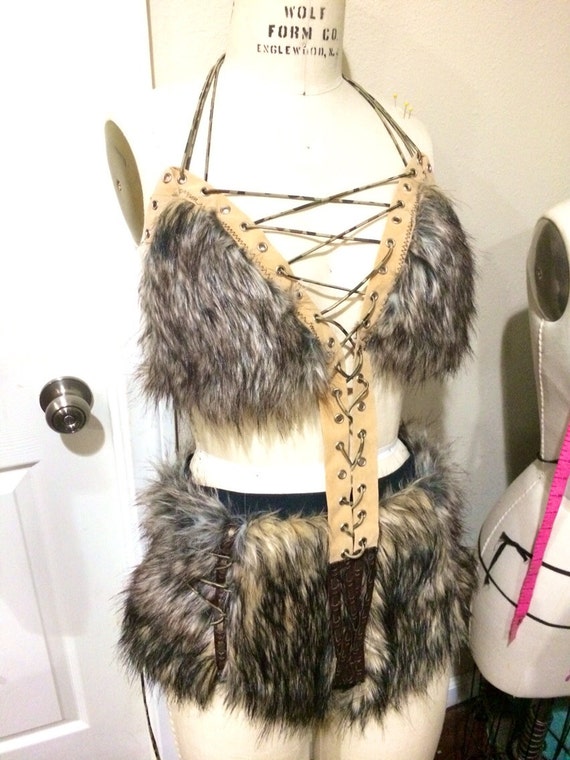 Sparkle Pony Dancewear on Etsy offers this, $172 What would Kim look like in it?
The Furkini may have became popular thanks to Kim but it's no secret that there were in existing prior. Real ones were sold years back in NYC at the Ritz for $250 a pop in real mink in many fashion colors.  Fake ones adorn the internet and Etsy and appeal to everyone who wants a cool costume, cosplay, or may be a dancer ….
Staff Pick: Light Up Faux Furkini Top, $250 at ElectroFur
Then you have the ones that go a bit further and light up or glow, perfect for an all nighter in your favorite club. Electrofur offers a wide range of faux fur clothing that could be for the fashoinista diva or party holic. From pimp jacket to legwear, you'll find it all there. How do they glow? A battery pack….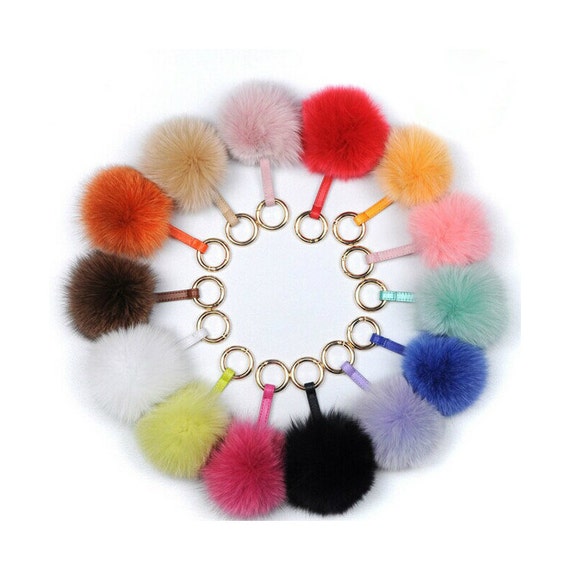 These are fox pom poms bag charms, $22.99 each at YogaStudio55 on Etsy
For the Love of Tiny Fur Balls
One shop on Etsy, YogaStudio55 is having some fur-cess selling pom pom bufonts of fur, fashioned in bright and girly colors that have sold to over 440 folks and counting. Some of the poms featured are made from mink, rabbit, fox and raccoon.  Using good hardware, they are built to adorn purses, bags, or help you find your keys.  This shop also offers the fake version below, which retails for much less but is just as lovely.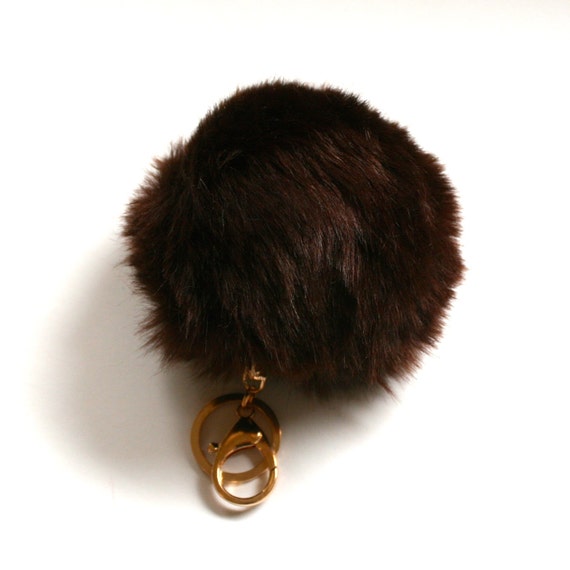 This one is fake and uses high quality hardware, this keychain is $14.99
This post was designed to show you that real or fake, there are many possibilities for the true fashionista. If you are against wearing fur, you can easily find a faux solution to your needs, and sometimes, they look just as good.