Lemonhead Press
Katie Gonzalez and her family strive to seek financial independence.   Staying home and home schooling with three kids,  turning a school bus into a home, and  selling on Etsy are just some of the ways in which Katie will reach her goals. We were taken aback by her artsy and cute creations.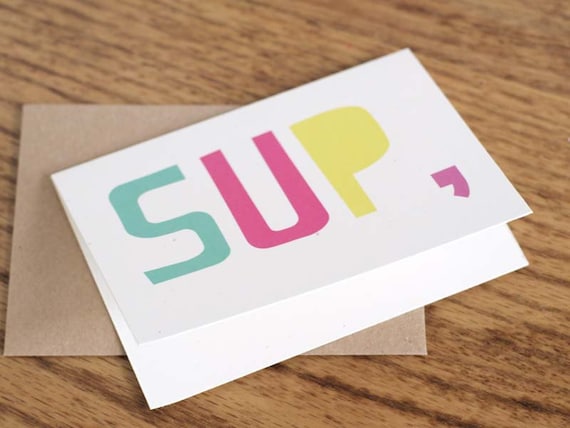 Sup Card Set of 4 NoteCards for $7.50 at Lemonhead Press on Etsy 
Al the cards are handmade on recycled paper. What a cute all occasion gift idea, write in your message and they are quite versatile! The "SUP, " is a great card to send when you haven't talked to someone in a long time. Adorable and priced to sell!  She says, "I've always loved to draw and create, so with Lemonhead Press I am able to design and reach others through common interests. I have always wanted to find a way to remain at home with my children, so what better way to do so than with Lemonhead Press and our bus conversion!?"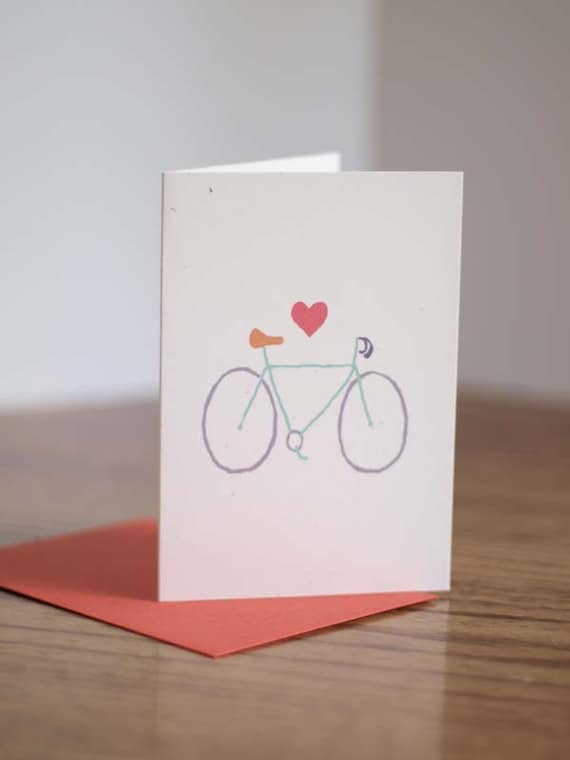 Lemonhead Press Original Design:  Bicycle Love Note Cards set of 4 for $7.50
Staff Pick:  The simplistic design of the note card printed on recycled paper and comes with sunset orange envelopes is cute enough to send to anyone you care about.   It's so awesome we've given this the design award for February 2015.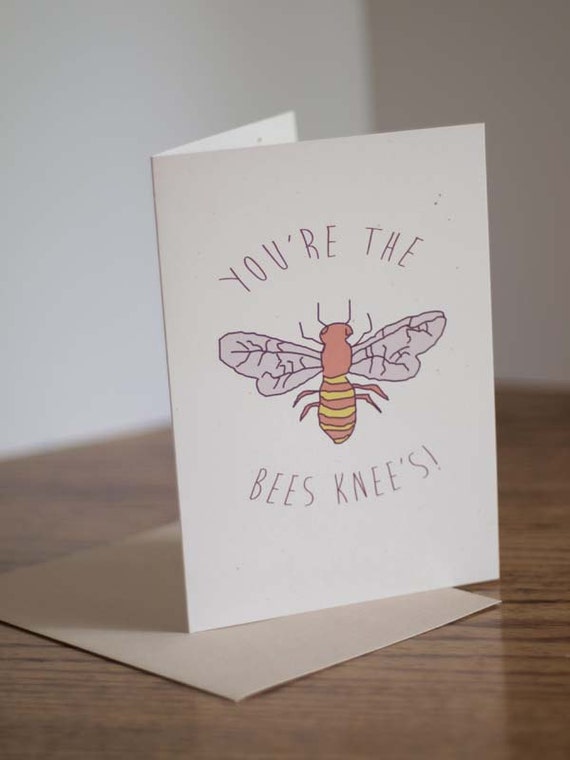 Bees Knee's Cards: Lemonhead Press $4 per Card
Aside from sets you can buy singles, and give them to your special someone. The bee card above is adorable and would look great to give to your "honey."
Tiny House School Bus Conversion
How's this for tiny house design? Using an old school bus. Follow their step by step progress here:
 Catch up with Lemonhead Press: