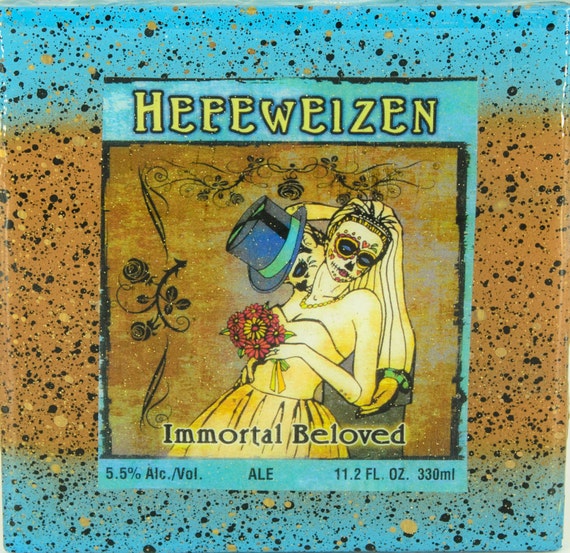 Stella Divina Ale Coaster $14.99
Bottoms Up….
Here's something cute, functional and a gift idea. Etsy shop "Stella Divina" (find her under AStellaDivina) uses discarded kitchen and bathroom tiles and an artistic process to transform them into usable coasters.  Above:   Reycled Tile Coaster Dia De Los Muertos – Immortal Beloved  Most depict labels of beer on them, but labels vary and some have old citrus or produce labels.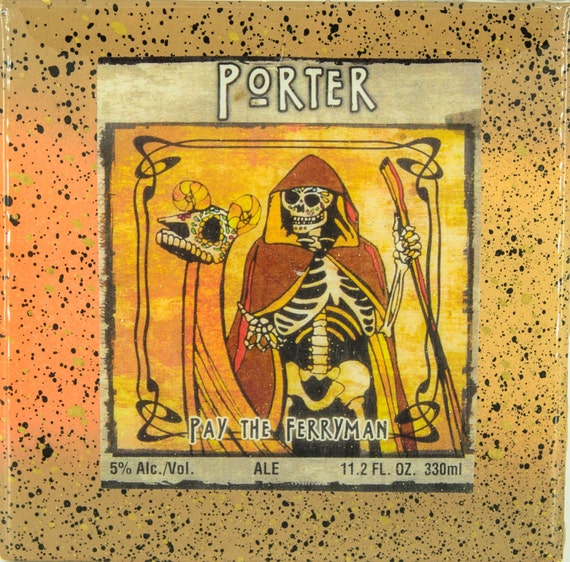 $14.99 makes these a great price range
 These are real labels, and users are even encouraged on her website to drink beer , remove the labels and send them in.  Twenty Five labels gets you a free coaster. You can read more about that on her website StellaDivina.com.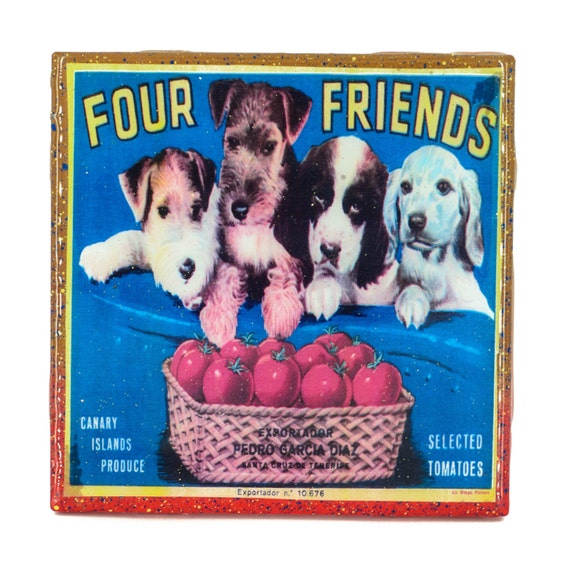 Veggie Label Makes for Adorable Coaster $14.99
 The labels and artistic process make them look design worthy.  As some labels are vintage, and some are upcycled from beer bottles–it shouldn't be hard to find something unique for the special person on your gift list.   Prices range around $14.99 which make them effective little gifts for someone you love.  The best part?  They are heat resistant up to 200 degrees making them great for a hot cup of cocoa sitting on top.  Also waterproof so when you sit your beer on 'em they don't get all messed up.  Gotta love 'em. The price is right and they are  handmade in the United States of America and no two are alike. This is a great eco way to keep tiles out of the landfill and encourage pieces of history embedded into your decor 🙂
Check out AStellaDivina on Etsy 
Or the website StellaDivina.com
#SP