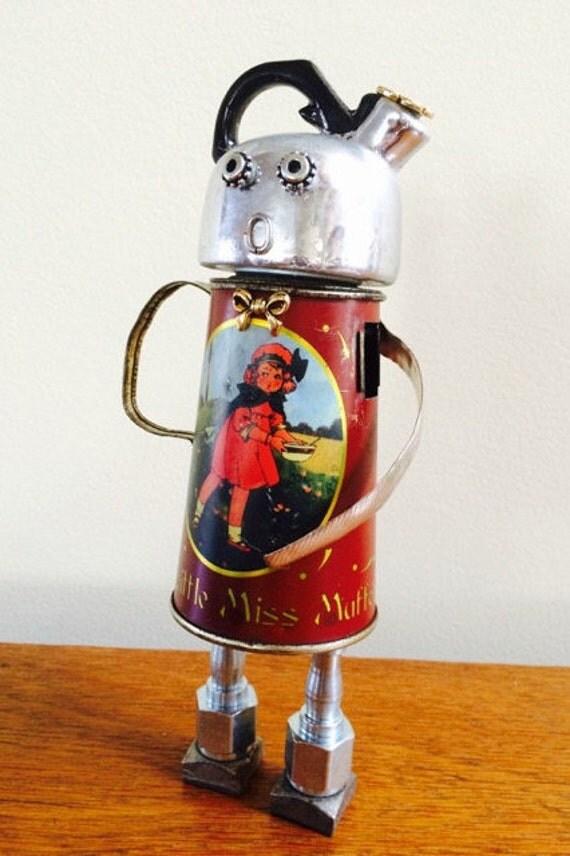 LovableLeftovers Found Art Object: Miss Muffet $50 on Etsy here
Etsy, the place known for handmade is also the place known for one of a kind gift ideas. That proves true with Connie Grier's shop Lovable Leftovers.  Connie is an assemblage artist using found objects and fashioning them into art.   These cute and quirky sculptures would look great in your home or on your desk at work.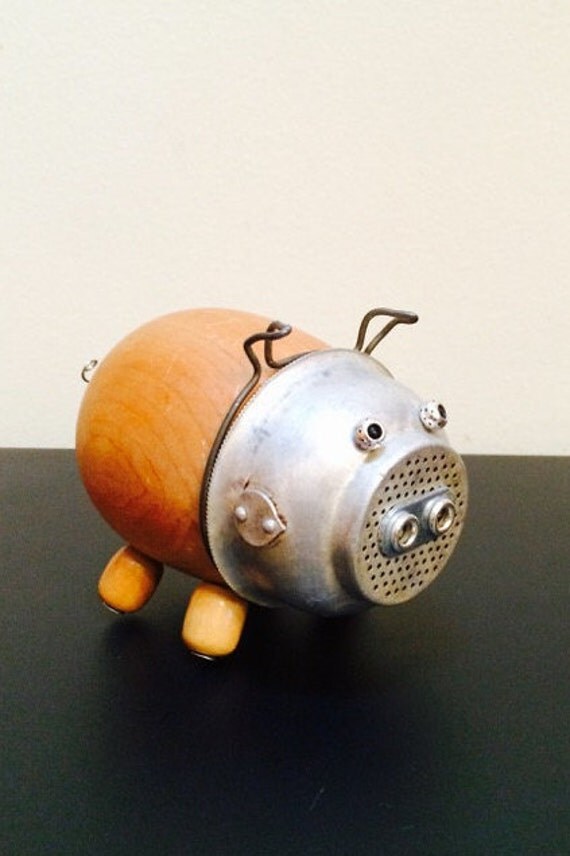 Pig Assemblage , $30
The best thing about assemblage art is many components are used – vintage items that would otherwise be overlooked in such a way, or broken discarded treasures of days gone by. Connie enjoys taking these lost objects and making them found again, just waiting for their new home. Most sculptures average prices range $30-$60, very reasonably.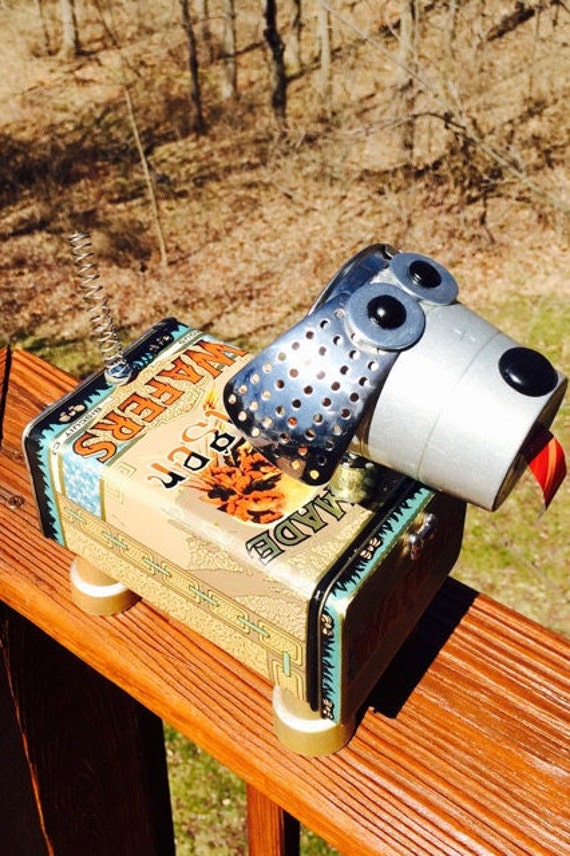 Wafers Dog Sculpture, $60
Connie reuses goods and receives some supplies from her sister who is a scavenger of thrift boutiques. Behold, once the items are given to Connie they are transformed into something else.  Woodrow, below, consists of an old Naco Cadet Whisk – early brooms and brushes used for cleaning clothes or shoes.  Something like this may not be in use anymore, yet surely has a story to tell.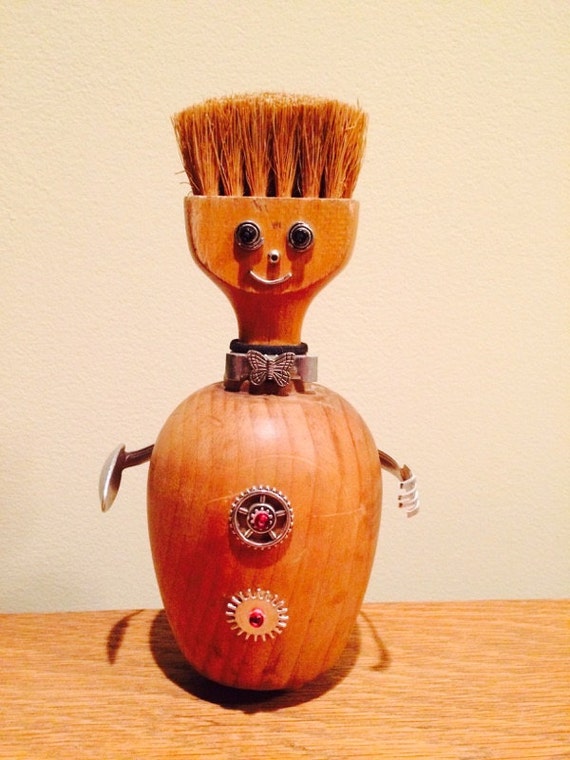 Woodrow: Editor's Pick at $30 is fashioned from an old wood whisk and stories to tell. 
Check out Connie's Shop Lovable Leftovers here.
Related Article: assemblageart.tumblr.com