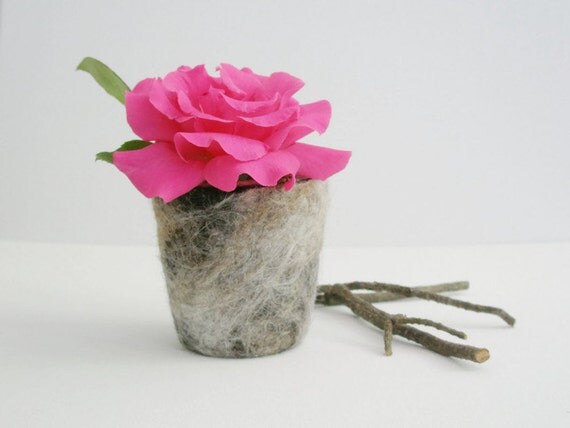 Fox Hill Llamas Fibre Vase $39.19
Natural Decor Trends
Going au' natural leaves a lot to be desired. Simplistic artful objects to decorate your home are easy design focal points and making interesting topics of conversation.  Decorating or gift giving never was easier with the addition of unique and authentic items.
A Touch of Fur
Try to bring the warmth of a real llama into your living quarters with the vases above and below. provided by Fox Hill Llamas, a they are made from llama fibre that is felted with a wet felting method. You can also add essential oil or perfume to the item to fragrance the home.  
Above:  Llamas 'Shadow and Tango' have provided the fibre for this item.  The vase contains a removable glass insert so you can put a tea light candle inside.      Below: Assortment of vases from their farm in Crossman, WA, Australia . Get one for $33.91 gift boxed here. Items are handmade and curated by shop owner Nichelle Scholz.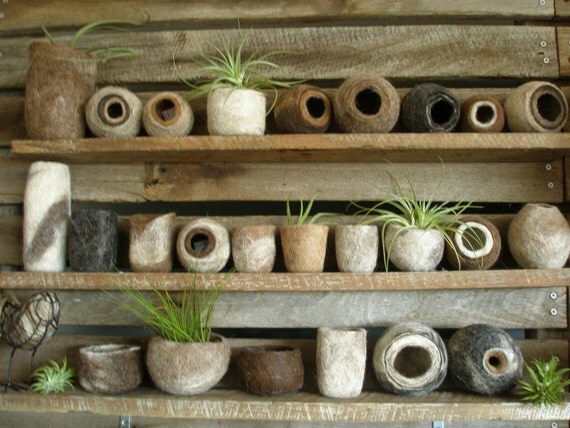 Using fibre from the llamas creates these beautiful felted vases. Great gift ideas. FoxHillLlamas
Sands of Time
Sand is simplistic and plentiful on beaches,  yet we often don't see it much in decorating.  Explosion Luck offers all kinds of knick knicks and decorative items for the home. This includes sand art pictures. We truly adore this one made to look like an antique porthole.
Captain Haddock antique style porthole is a moving sand art picture $250.00!
Conversation Starters and Story Tellers
If anything both the vases and sand art above are true conversation pieces.  We also love to keep people guessing when items are repurposed for use in decorating.  The below finds all will keep your customers asking you, where did it come from?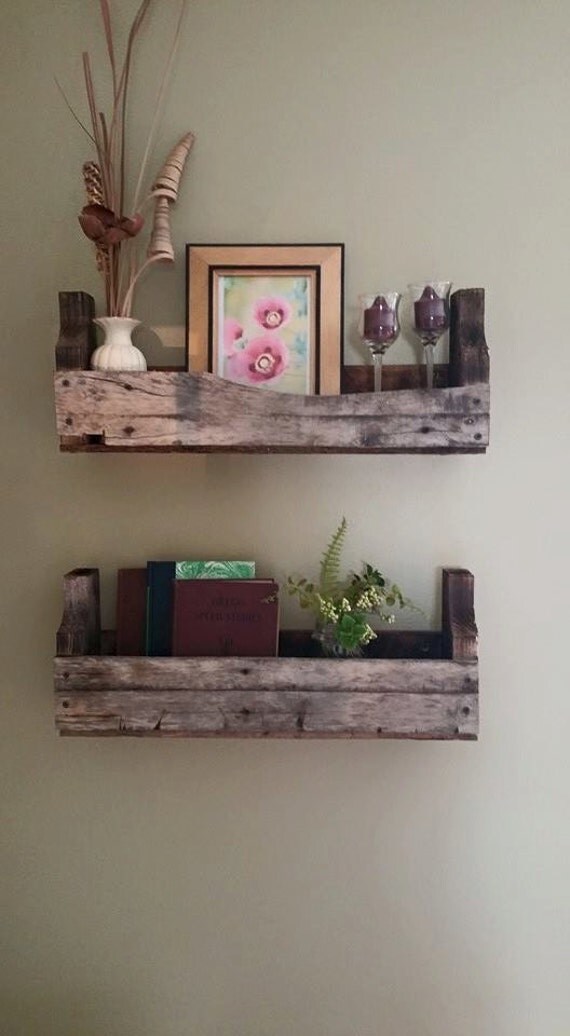 Reclaimed Wood Shelves , Etsy shop JPCreations1 $35.00
Reclaimed wood is a big broad topic and we adore the fact that old wood can find a new home rather than being burned in a fire pile or discarded. What a wonderful way to adorn your home and have one of a kind decor that no one can match even if they tried! Dare to be different and unique with these finds.
Above: Reclaimed wood possible old pallets make for interesting shelving. Below: A pit of pipe and wood never looked so fabulous.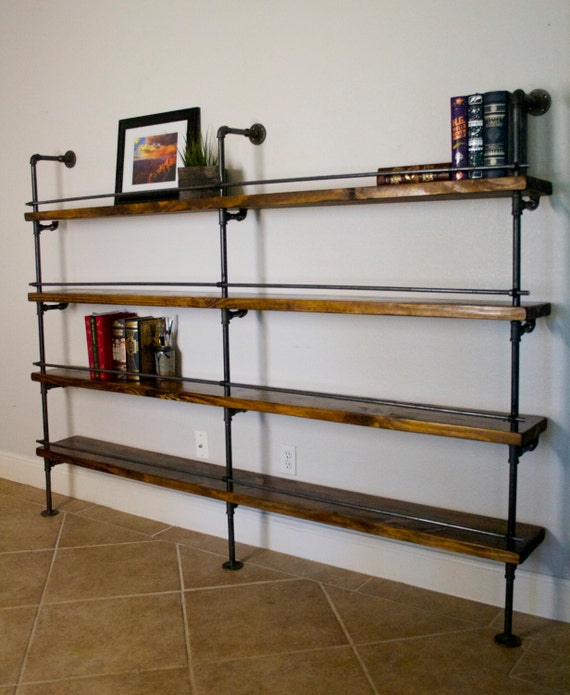 Industrial Shelving, $3298 from Industrial Envy made from reclaimed components.
Insects with a Twist
If we saw the giant bug below crawling around we would be scared, yet the artist has made a huge sculpture of reclaimed metal.. Interesting bug with natural finish  would look great hanging around the home and be a welcome addition to the household.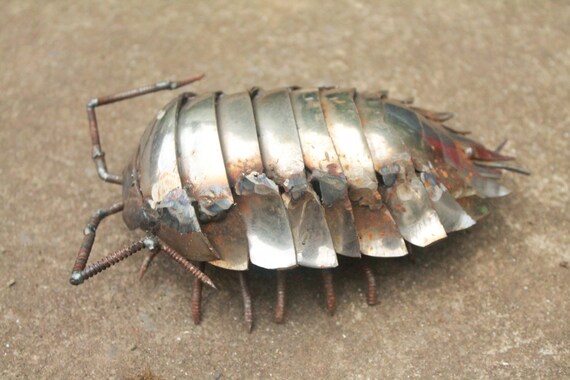 Scrap Metal Bug find it here at Green Hand Sculpture. $402.84
Editor Pick: Pulley Light brings old things back to life at West Ninth Vintage on Etsy.
We would like to remind you that buying handmade and items with natural components help keep it real. Some of the artists featured in this post were sponsored, yet the thoughts and selections are our own.