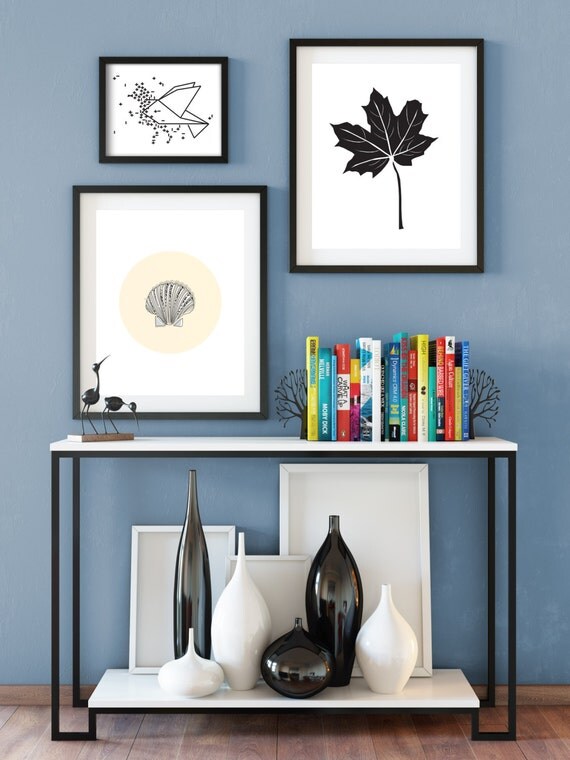 Downloadable Wall Art by @PRINTABLELOVEArt on Etsy.
Printable Wall Art : Instant Decor 
Want a designer look to your wall for a fraction of the price? Then look no further, we have found downloadable wall art that you can buy, print and frame from Etsy shop PRINTABLELOVEArt . All creations are hand made by Ilanit Shamia. She's a Tel Aviv based artist who loves prints and paper product.  Above: A collection for the wall only $13.91 for the printable set. Below, a lovely black leaf print print alone runs only $5.01. Once you pay the work is instantly downloaded to your console, for easy printing thanks to the Etsy interface.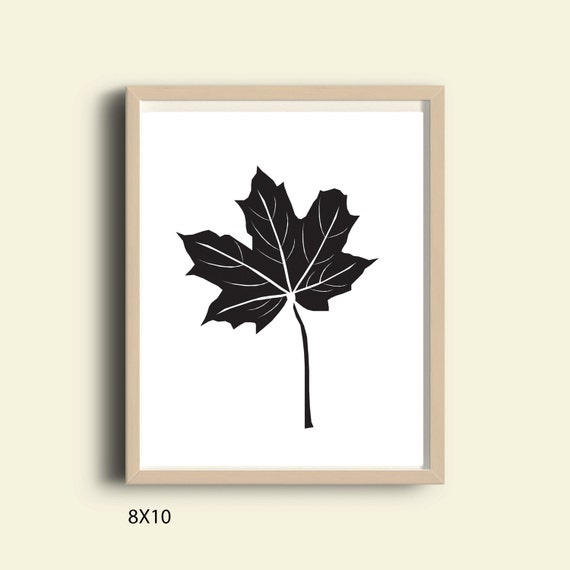 This great leaf print is only $5.01 and would look great in any room!
Her work is whimsical and some has a simplistic minimalist Mid Century Modern flair.  She started her career by studying Art at the Bezalel Academy of Arts and Design . Serving three years as a journalist at the Haaretz newspaper, she came up with her own style column.  Her art has been featured in shows including the Amos Schoken art collection.  You can clearly see her  love for drawing and painting in these works.  The inspiration stems from early experiences with her mother sketching still-life compositions together.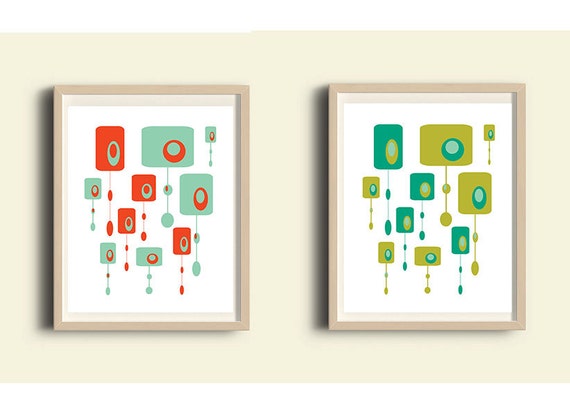 Mid Century Modern Combination only $8.90
Our favorite designs are the ones that are modernistic, and would look great in a retro home.   The ones above are modern enough for today's decor, but reminiscent of the 1950's or 1960's.    Ilanit finds Etsy's download system works well for her designs. What a wonderful idea to think she may be enjoying her coffee in Tel Aviv while working on her laptop, creating new designs for anyone anywhere in the world!  New creations are added often,  and prices are so affordable.  The shop has many good reviews and customers are happy with her work!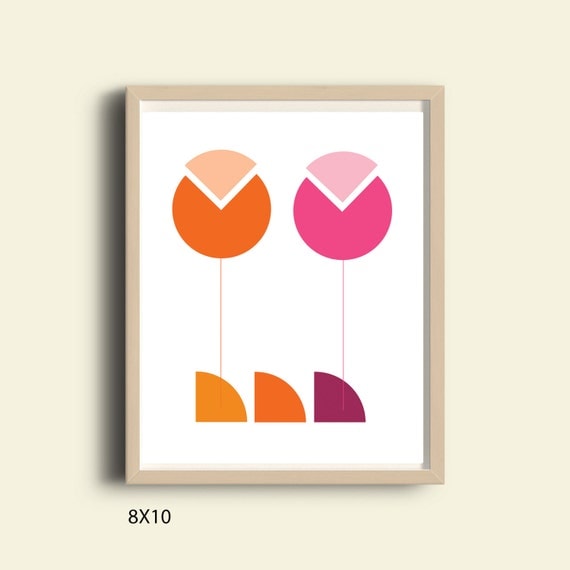 This mod looking flower art is available for instant download from PrintableArtLove on Etsy!
We know this shop will do well, and it's one of Etsy's best kept secrets.  See more great offerings and read more about Ilanit Shamia and  her creative processes here:
You may also enjoy reading:  Pink Wall art by Ilanit Shamia