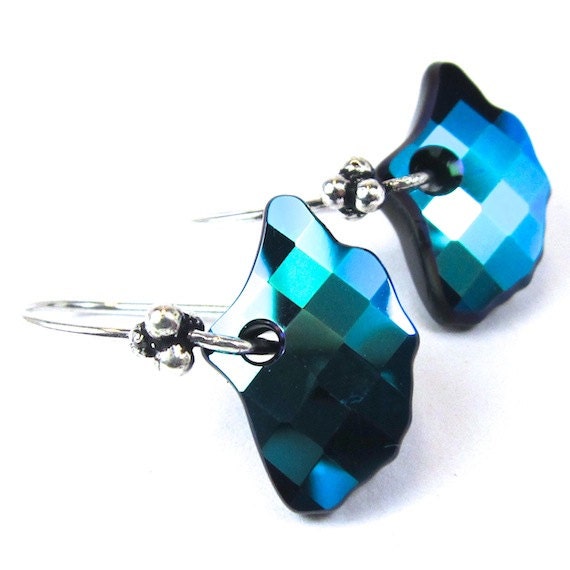 Catju Handmade Jewelry , Catju Designs Gingko Leaf Earrings $30 here
Catju Handmade Jewelry aka Catju Designs has these lovely ginkgo leaf earrings. They are made with high quality German silver earwires!  These are over an inch long (including earwires) and are crystals in cool glacier blue.  Flashy bling is just what you need for the holiday season.
Catju's shop is curated by jewelry designer Kathy Redding, out of Port Charlotte Florida.  Her creations incorporate Swarovski but as for these earrings she explains, "In 2009, Swarovski partnered with renowned French designer Andree Putman, who created an exclusive collection called Fantastic Flowers, including a gingko leaf, lily, orchid, lotus, zinnia, and dragonfly pendants.  Gingko leaves are thought to signify strength, longevity, hope and peace.  The ginkgo tree is the oldest surviving species of tree known to exist, with a botanical history spanning more than 200 million years."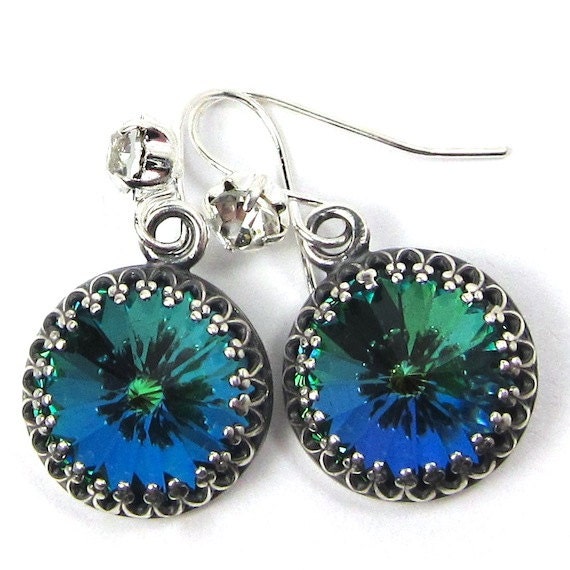 These earrings are $21 and have a gorgeous blue green color, Find them here. 
Above  Emerald green Glacier Swarovski crystals in a silver plated crown setting, with tiny rhinestone silver plated earwires give off a green blue hue.    These would be perfect for holiday events.  Below, you can dress your wedding party bridesmaids in matching earrings. Buy sets of three and save in bulk!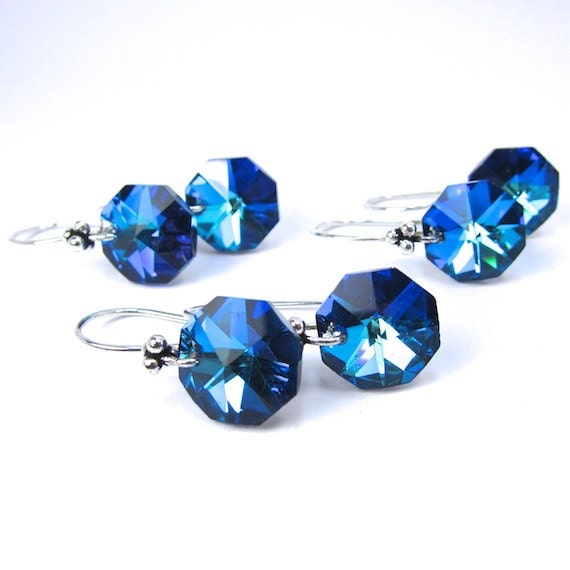 Simply lovely, this group for $75 here.
Find out more at
CATJU HANDMADE JEWELRY on Etsy!