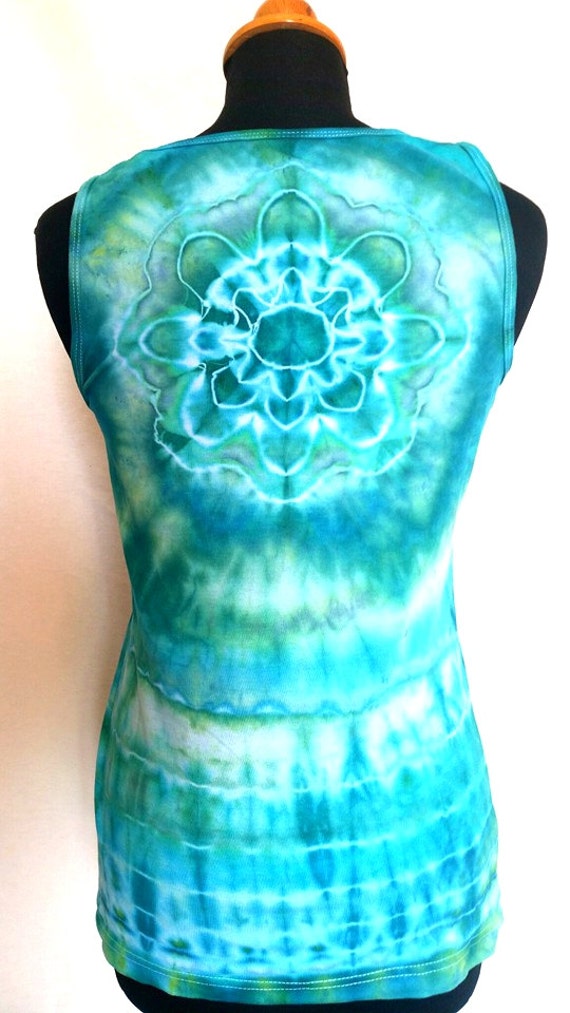 Heartmade Dyes Woman's Mandala Ice Shirt $32.02
Tie Dye Creations….
Heartmade Dyes on Etsy features tie -dye creations, from shoes to wearable art clothing.  Some things you may find are organic tie-dye mandala shirts, leggings, kids clothing, yoga pants, CONVERSE style rainbow shoes.  Yes, we said rainbow. See below.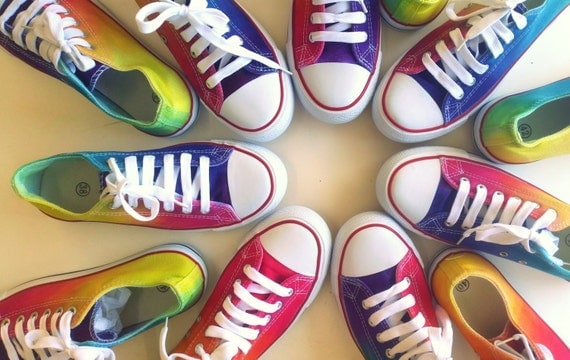 Rainbow Tie Dye Shoes start at $36.60 here.
The shoes are fun and are tye dyed with organic inks, making them safe and lovely for your feet to enjoy. For US $36.60, shipping from this country ranges about $18.30 to the East Coast, which total makes these shoes around $56USD, not bad for a one of a kind fashionable look. The shop is located in Volos, Greece and is curated by Yiolanda.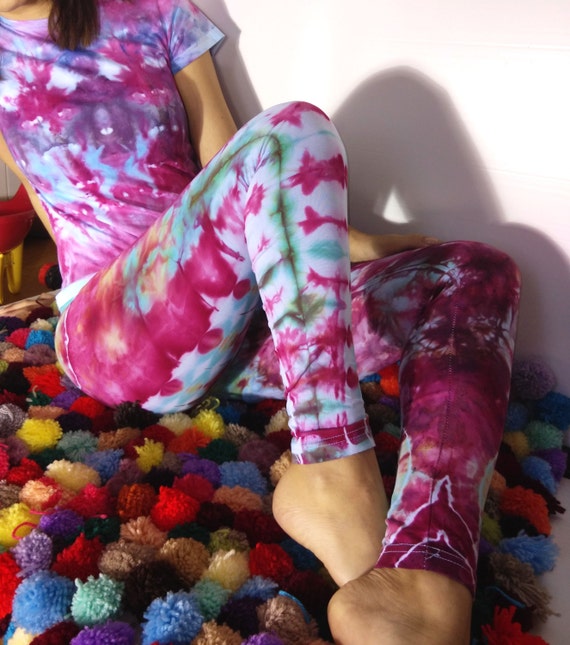 Tye Dye Leggings $37.74 here.
The leggings are comfy and vibrant.  Made from the finest blend of cotton, Lycra and viscose fabrics, the leggings have a comfortable, curve-hugging fit to provide a smooth look with no bagginess or wrinkling in the knees. Every inch of the fabric features bold tie-dye patterning.
Shop owner Yiolanda. explains, "I create to feed my soul with energy and to escape to my bubble also to make a living out of what I love the most doing, making stuff with my hands, it is what I always did and I don't know (or want to) any other way."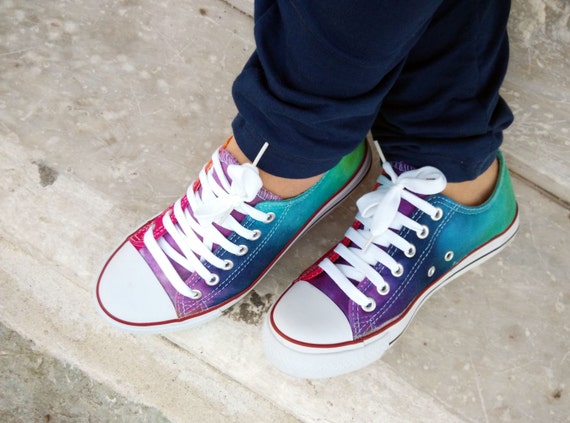 Editors Pick: The Tie Dye Sneaker Shoes.  Get them here. 
Editor pick: Our favorite is the Converse wanna be shoes, which give a great look and are available in rainbow tie dye, no two pair alike. Get them in adults or kids sizes.
Find out more here at Heartmade Dyes.