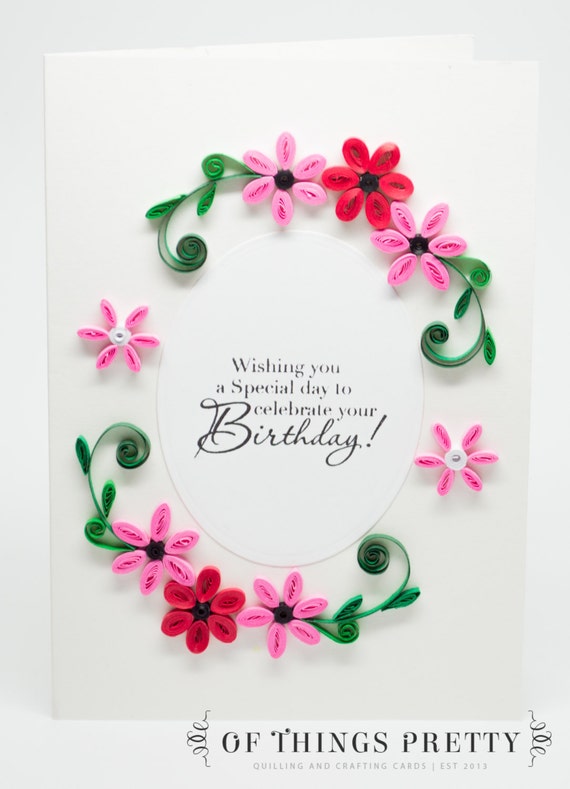 Designer Rita Bose knows what is pretty!
Leave it to an Etsian to come up with the best designed greeting cards ever, each unique and handmade with colorful paper designs. The paper is rolled and quilled together to make these 3-D cards. Affordable and unique, these will have your betrothed's eyes popping out. Nothing like giving a fancy design but paying a dime.  The art of paper quilling goes back some time to the 16th and 17th century.   Popular in France and Italy, one may forget just how lovely these designs can be. The art is also often called paper scrolling, rolling, or filigree mosaic. More often than not, simply just "quilling."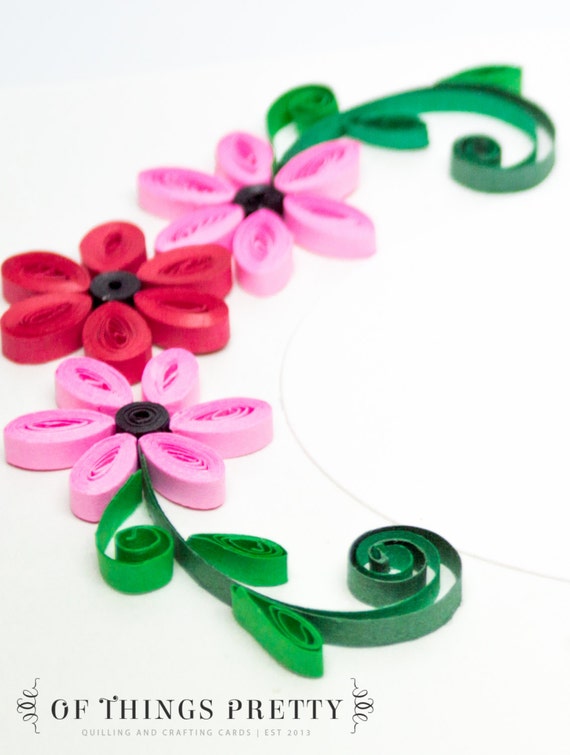 The Art of Paper Quilling according to Rita Bose
These are the works of Rita Bose, an artist from India.  Average price range about $8 and her shop has everything from Bridal to Christmas. You can even have custom work done. Find her at OfThingsPretty on Etsy.   Her work is also here, OfThingsPretty.com
Pick of the Month of April:   Easter Card: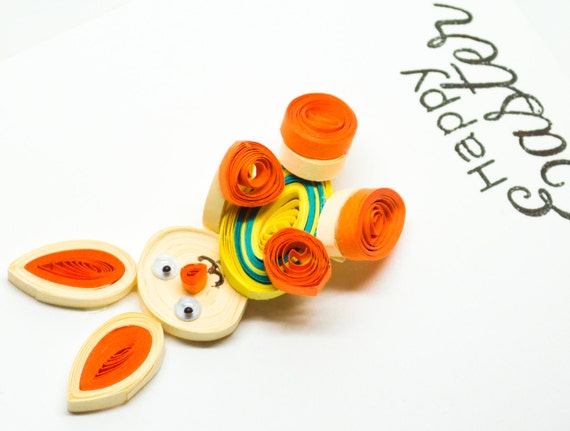 Find this Easter card set here $24/3.