TransylvanyArt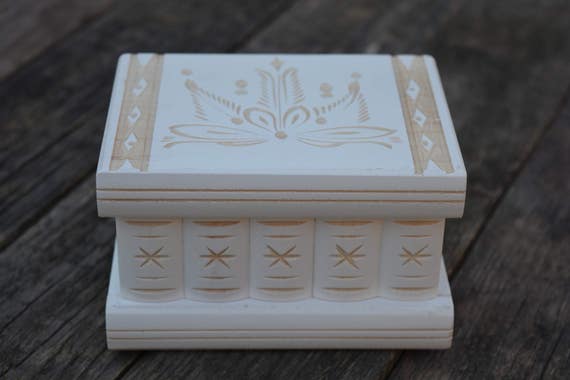 Etsy shop TransylvanyArt  : Handcrafted Jewelry Boxes From Romania
Artists Zsuzsanna and Istvan Bondi,  from Banffyhunyad, Romaniia have opened an Etsy shop that caters to handcrafted wooden jewelry boxes in old world traditions!   Their town is  actually part of Transylvania (Dracula's country!)  What's better than a lovely wooden treasure box with a secret compartment that anyone would be privileged to own? The prices are wonderful and shipping is not as bad as you may think, free over $100!  Above, adorable trinket jewelry box above, on sale for around $30, plus shipping charges.   You can order them in different colors, from red to blue and green! However, even some come with carved wording or lettering to give an extra special touch.  These are simply stunning, the moving parts make them one of a kind and unique!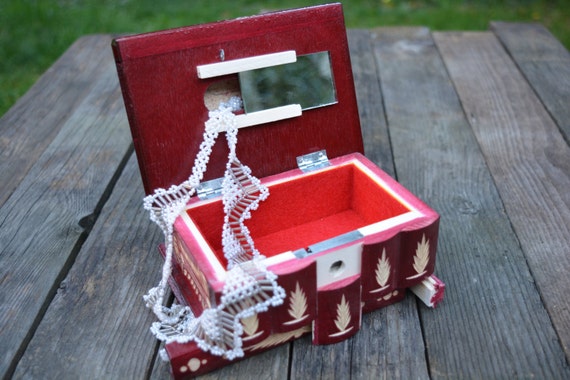 These are regularly $38 but often on sale, click here to see current pricing.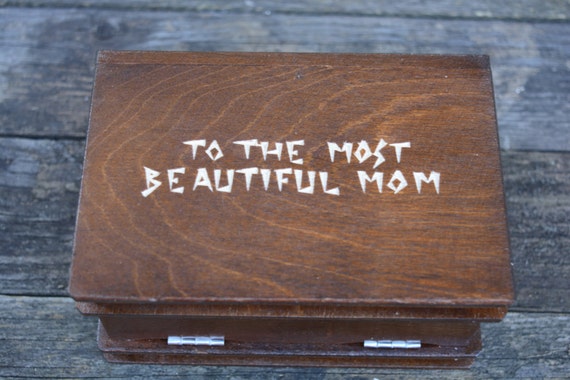 Check with them for inscriptions.
Puzzle Boxes  by TransylvanyArt
Often called " puzzle boxes", these boxes are fun to tinker with and will store your treasure, games, or special stash!  What's puzzling about this box is it takes seven steps to unlock/access/re-lock as shown in this video here in their Etsy about section. It's simply stunning, you have to remove secret panels to get to the key and keyhole, and then slide the panels on the box a certain way. This is definitely something from another place, another time and simply cool to own or buy for your loved one. These remind me of something I would see in an ancient movie, the old ways brought back to life thanks to Etsy connecting sellers from all over the world. Simply amazing!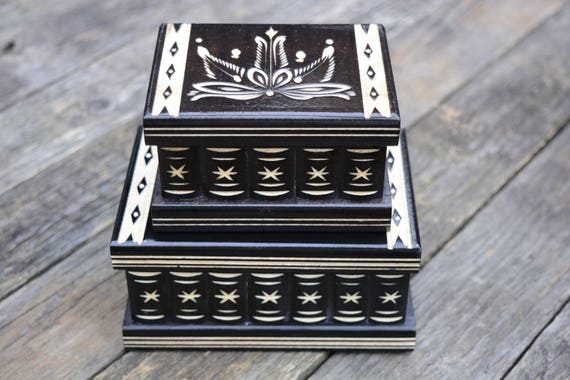 The puzzle boxes come in a range of sizes.  Free Shipping over $100.  
Editors's Pick: The Book Box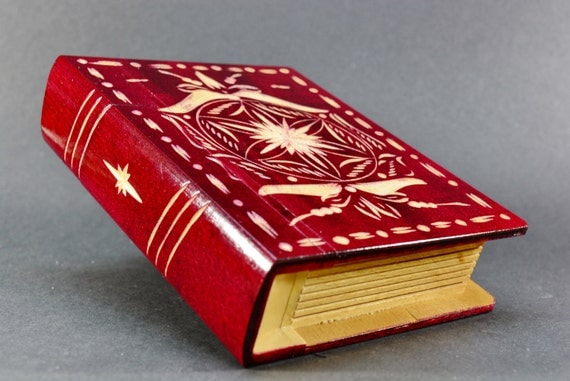 The Book Box is only $29 TransylvanyArt
The brain teaser book box is my favorite. Great for hiding money or jewelry, you can sneak your secrets inside, and have fun opening it.   It takes a few flips and turns to open it, and it will keep your guests guessing! Only $29 in your choice of colors make a great gift idea!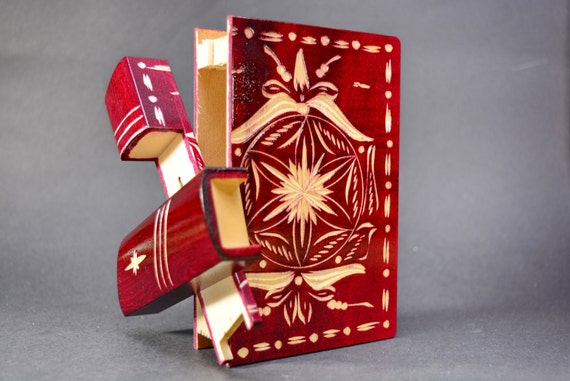 A puzzle indeed , a book safe (box) from TransylvanyArt
You can also connect with them on: Facebook ,  Twitter, and Instagram
Puzle box / jewelry box for sale at my shop https://t.co/aCxBtkYGFg
The SHIPPING is FREE for orders over 70$ pic.twitter.com/pQYv39dlPl

— TransylvanyArt (@TransylvanyArt) March 22, 2016