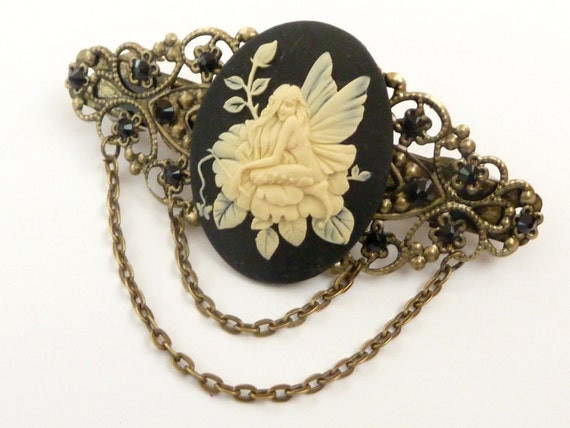 Gorgeous pin from Etsy $28.83 Cameo with Elves
Schmucktruhe offers the prettiest jewelry and hair accessories, many just perfect for bridal needs!  Brides to be will find lovely hair clips and combs adorned with jewels which would look stunning on your wedding day. Much of the shop is handcrafted unique jewellery and cases.  Add a unique look to your veil with a handmade hair accessory!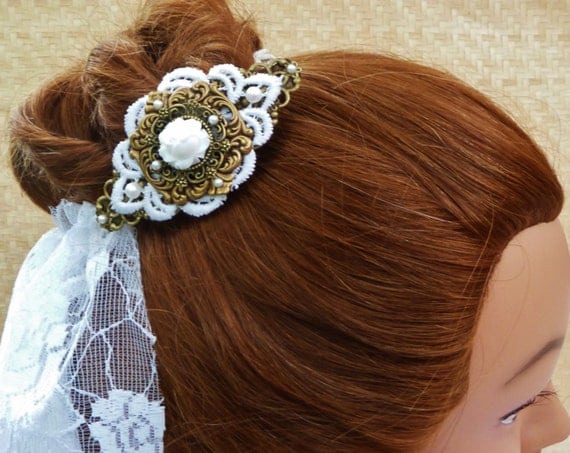 White Rose Hair Clip is perfect for bridal wear! $32.15
he shop is run by Martina Willms from Aurich, Germany who offers a flat rate shipping cost no matter how many items you buy. Martina says she is an artist– she paints pastels, including beautiful landscapes, baroque buildings, and flowers.  Just a few years back she started doing more crafts and dappled in jewelry design and the rest is history.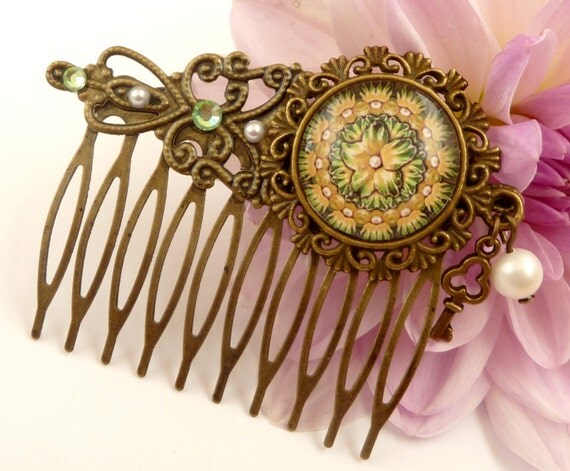 Green Floral Hair Comb with Real Pearl $26.61
Finding her passion for creating hair accessories and incorporating handmade clay, polymer or decoupage techniques into her work, she makes them look retro when in fact they new!  She incorporates high quality materials with a flair of  vintage style. This gives the items an antique touch.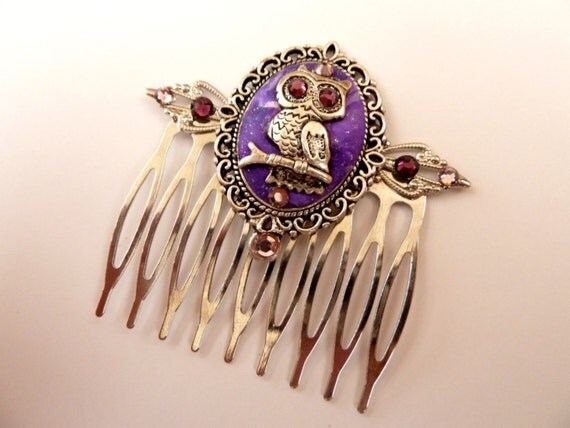 Owl Comb is $26.61
Many of the items look as if they were from Victorian era but all are new and handmade with love. You can find out more by visiting :
Schmucktruhe on Etsy
 Twitter @rosentraum
This is a sponsored post but the selection and views are our own!