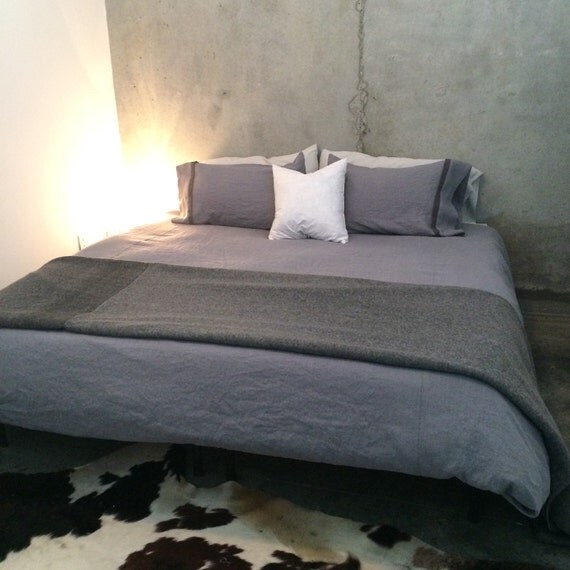 Market Linen – Top Notch Bed Linens at Mid Range Prices
West Side Design District's Best Linen Finds
Market Linen arrives on Etsy!  Started by an interior designer named Dan, everything is custom made to order from his Atlanta studio in the West Side Design District.  Essentially, you are receiving custom made bedding at wonderful prices.
MarketLinen.com explains the flow chart of products purchased from their Etsy Shop.
It Takes a Designer to Understand Good Design
Dan, who daily collaborates with seamstresses and upholsterers has applied what he's learned to build and launch Market Linen.  He says, "I started this business to provide bedding that bridged the gap between low quality big box store options and extremely high priced designer bedding. We believe that in customers value high quality products! We also deliver excellent customer service.  We want you to be thrilled with each item we make for you. "
In a nutshell, he describes it as "classy and stylish but still durable."
Soft and Lovely, explore the styles at Market Linen, made in the USA with Pride!
Soft, so Soft As Linens Should Be
When shopping for bedding and blankets, comfort is key. Softness counts.  Dan explains, "At Market Linen I have developed a process to soften linen in small batches and have also developed designs for bedding and other items. Before I begin a project, I usually plan for days or sometimes weeks to be sure I create useful and well designed pieces. Currently I make each item by hand in my studio. The linen is soft and can be washed at home and everything is made with USA pride!"
Website: www.marketlinen.com
Etsy:  www.Etsy.com/shop/MarketLinen
———————————
Sponsored post by MarketLinen