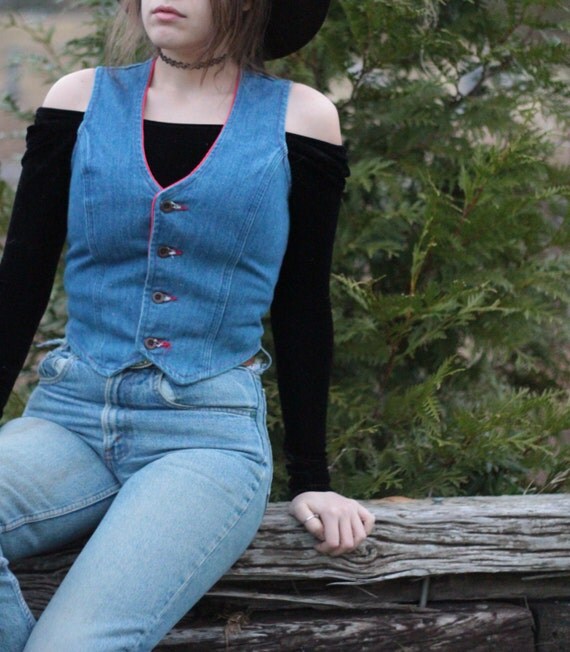 LMVintageNC on Etsy: Wrangler Vest $37.50
Remember Vests? 
LMVintageNChas found the best in vintage country style. This Etsy boutique has design in mind when they use a country outdoor backdrop for model shoots.  They are bringing vests back, in a really sexy way.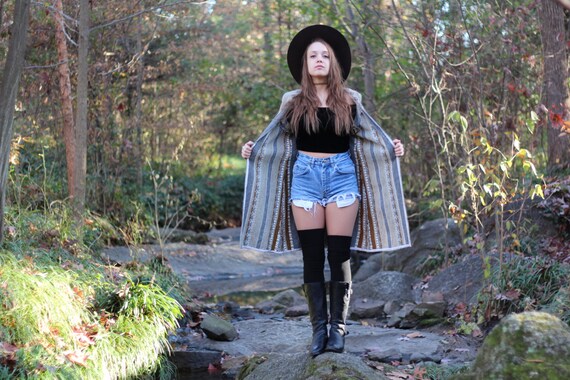 Southwest Style Outerwear Vest $69.99 on Etsy at LMNVintageNC
Things you couldn't ever imagine unless you looked, like this one of a kind hippie style outerwear vest.  So random in style,  yet it could be unisex for him or her.  A subtle neutral colortone could easily function as a cute go with or worn as a coat. It's r a southwestern print, reminiscent of something Native American or Arizona style, yet would function well dressed up or down casual.  We could imagine a hip and trendy girls' night out with this vest.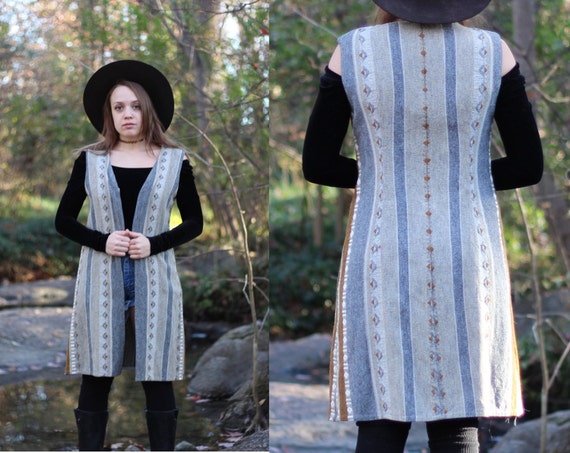 Unique to the shop is the fact they seem to find unique OOAK clothing you just don't see too often.
Make Your Man Into a Modern Day Cowboy
 For him you'll find a slew of men's fashions, such as vintage wool or flannel shirts. Who wouldn't like a nice cowboy look on their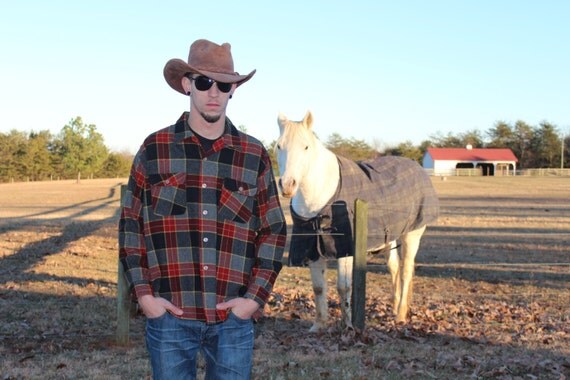 Vintage Men's Flannel Wool Shirt $35
You can follow them on instagram @LMVintageNC for coupon codes or Facebook at LMVintageNC, or check them out on Etsy here.