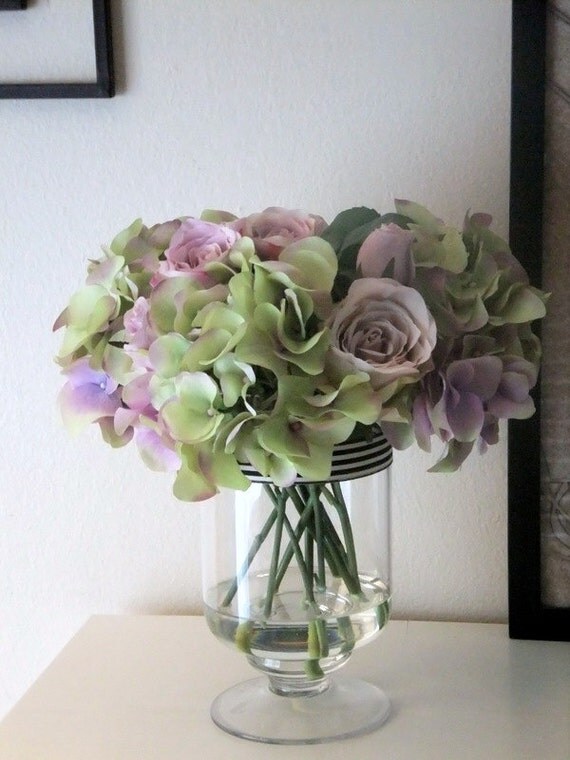 Romance Your Interior!  This Lavender Rose & Hydrangea in Vase ready to go for $110
Are you longing for the appearance of romance in your home or cottage? We've got the answers for you.  Fresh flowers seem to be seasonal anymore, based on weather patterns and insects, and often leave us frustrated when trying to make a focal point in our room. Now you can rest assured with faux floral arrangements that look just like the real deal! What's better, no water or special care required at Fine Orchid Creations on Etsy!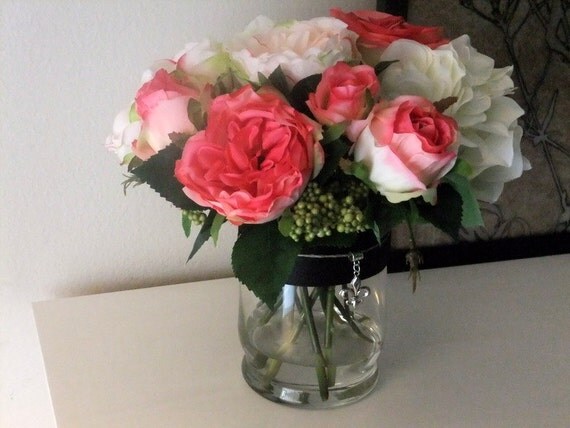 We love this, English Rose in Water, on sale for $75, see it here
Each assortment is lovingly crafted using silk flowers (that's right, they are fake) and special resins to create the appearance of "water" in the bottom of a vase.  They create a great shabby chic looking setting for your home, or cottage. They are also great photo props, if you have an online store, you can use them in your background.   If you don't like the "water look" then you can opt for something just in a vase….might we suggest this one below?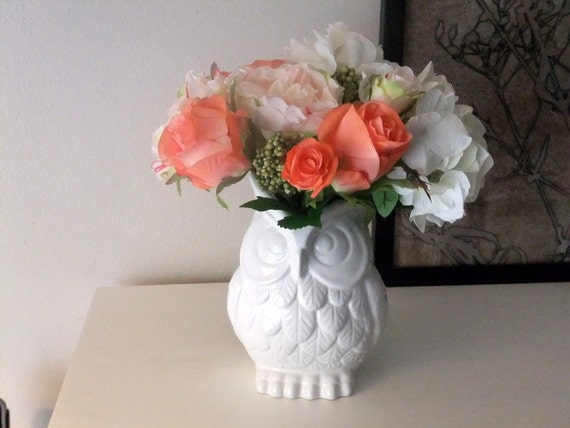 Stunning for any interior, owl and English Roses $55
Find out more here, on Etsy at Fine Orchid Creations.  The shop is run by Yvonne, from Kendall, Florida.  She says, " love helping people decorate and add beauty to their homes. My passion became my hobby, which then quickly became my career. I am so blessed to have my own business and to be able to share my creations with the world."
Find out more: