Halloween Inspirations.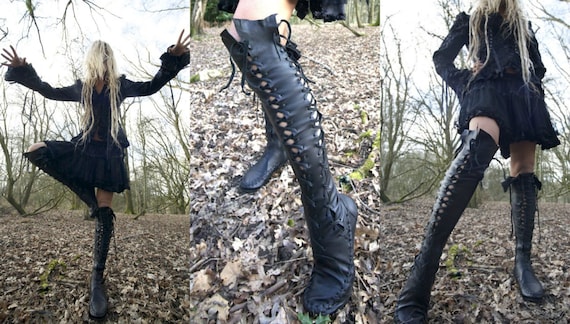 Unleash your inner witchy spirit with Thigh High Leather Boots At Gipsy Dharma Creations
Black Thigh Highs
Gipsy Dharma has these fabulous lace up thigh high black boots $280.16. Convert the UK sizes into US and dance like a witch in the woods or unleash your spirit of play!  These would look great with a Halloween Costume then sport them any other time of the year with your favorite black mini dress. Can we say comfy and natural?  We simply adore them, and the fact they come in various colors from red, blue and tan, check them out at GipsyDharmaCreations on Etsy.
MacBeth and the Witches by Holst Art Reproduction Shop $39.55  39″x18.8″
Why not glam up your home with some spooky style paintings of bygone eras? Our favorite is MacBeth and the Witches availalbe at Holst — Art Reproduction Shop.  Holst specializes in producing paper or canvas art prints of paintings by famous artists.  You can find everything from famous museum pieces now reprinted on canvas at affordable prices. Let your spirit love these decorating ideas.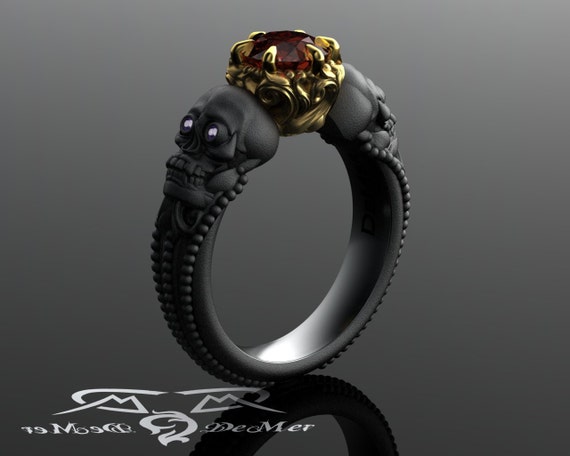 DeMer Jewelry on Etsy features this Skull Engagement Ring
Skull Engagement Ring
Creepy and brilliant, this skull engagement ring is sure to please your new bride to be. From a goth wedding to a one of a kind union, De Mer Jewelry on Etsy features this red diamond set in 14K gold. Did we mention the amethyst eyes?  Cost: $7419. US, look on her face? Priceless.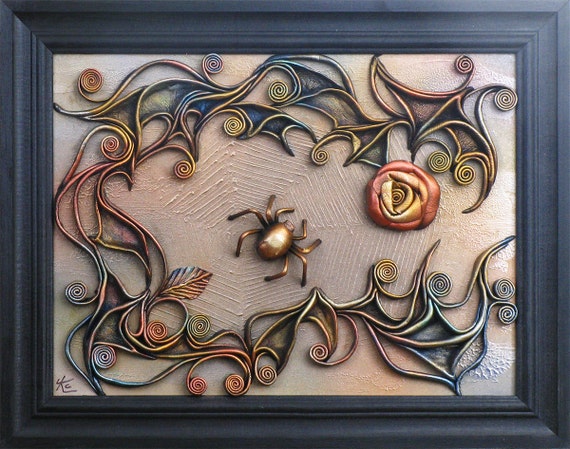 Rumi Art Shop has this Leather Spidery Wall Art Creation!
Spooky Spider Wall Art
Hand painted leather wall art made by a four person team, unique and signed makes for a great Halloween decoration. Find it here on Etsy at Rumi Art Shop.   Acrylic background vintage style wood frame, measures approximately 17×13 and is only $95. This would look great on the wall all year long!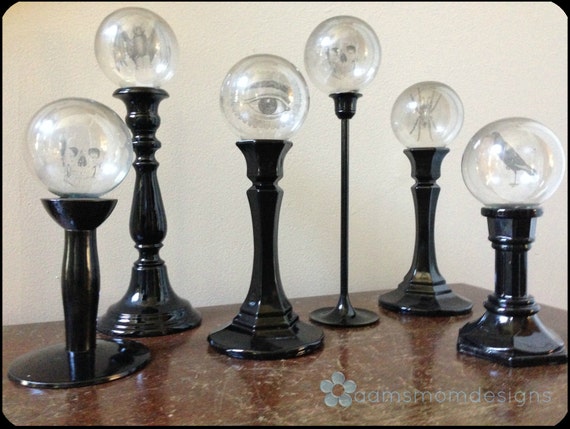 Set of Three Spooky Orbs $23.95
Spooky Crystal Balls
Decor never got more interesting with these handmade creations by Lisa out of Marietta, Georgia. What was once a candlestick is now an orb featuring images, these magical creations will unleash your inner psychic!  You can order them at Etsy on AAMsMomDesigns for only $23.95 for a set of three.
Related articles